Sammy Southall Radio Wyvern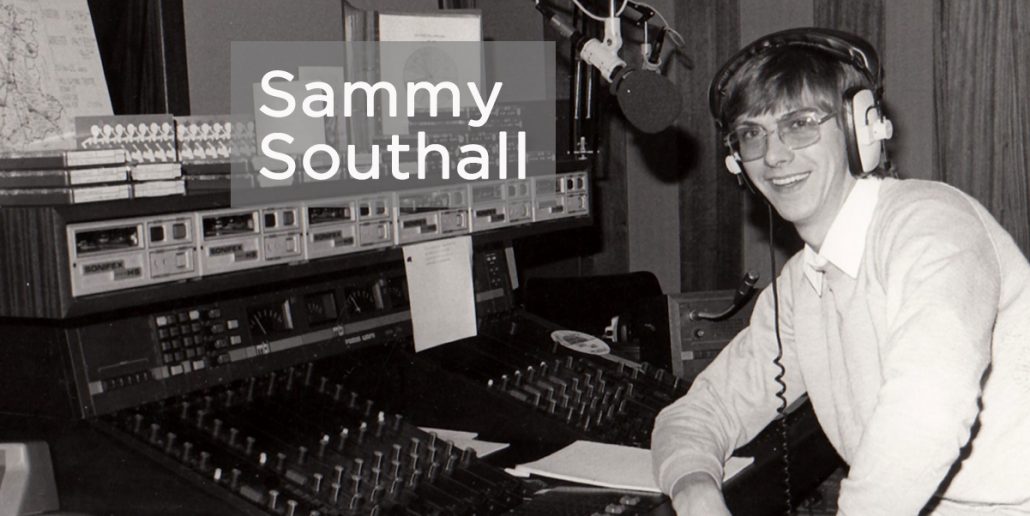 Sammy Southall – 1982 – 1998
My Wyvern story well where do I start it's been a long time since I thought back about all the different things that happened to me on my road to being on-air at Wyvern and the 16, mostly very happy years that followed. The story really starts in 1972, I had always been fascinated by radio, I had a massive interest in pirate radio from 1965 aged 10 and by 13 or 14 all I ever wanted to do was be a DJ and work on the radio.
In 1972, my first job, I was working at Halfords in Kidderminster and was a card carrying member of the Free Radio Association the FRA, a friend saw my membership card one lunchtime and said he knew someone else with a similar membership card, this turned out to be Rob Yarnold. We were very soon introduced and became firm friends.
We would talk for hours about radio, pirate radio and the future of radio. At Easter 1974 the two of us created an exciting adventure which saw us going to Holland for the weekend to catch a small boat from Scheveningen going out to visit the pirate ship Radio Caroline on its 10th birthday, as well as Radio Northsea International, Radio Veronica and the REM Island. The REM Island being a manmade oil rig type structure which acted as home to a pirate TV station. I have seen the rig again several times recently when visiting Holland as it is now at rest in Amsterdam Harbour and has been turned into a stylish restaurant with a very interesting history.
Rob and I both went on to become involved in land-based pirate radio stations, Rob started stations in and around the Tenbury and Ludlow areas often broadcasting on medium wave and shortwave. Myself it was in Bognor Regis and again in Jersey in the Channel Islands (where I was finally apprehended after 6 months of successful illicit broadcasting on the Queen's Jubilee weekend in August 1977, followed by a severe slap on the wrist). At this time Rob was running his electrical company and I was away DJ'ing, either in Jersey or in Europe from 74 till 81. We would get together whenever I was in the UK and we would talk about the development of local radio across the UK and how we both very much wanted to be involved in it.
I was with Rob when Severn Valley Radio was first created when those first business cards were printed up, when Rob, his accountant at the time and myself visited Radio Trent in Nottingham and met with Dennis Maitland the managing director who gave us an insight into the many steps needed to start an independent local radio station. He offered to help us, but the cost was too high.
An advert was put into the Worcester evening news to try and find other like-minded people who may want to help start a local radio station. From that time I think it was spring 1978 but it could have been spring '77 Rob worked tirelessly, firstly to lobby the government and the Independent Broadcasting Authority to recognise Herefordshire and Worcestershire as an area that wanted and could support a local radio station. Then in putting together a team of enthusiasts who could submit an application to run an independent local radio station for the area once the area was advertised.
Following what I recall to be an incredibly busy yet frustrating 4 years the area was finally advertised, at this point we suddenly found that there was another company also applying to run a station for the area and that we were in a two-horse race. Our Severn Valley Radio application was created and submitted and then there was the wait, which seemed like ages before we finally knew that we had won the franchise to operate a station for Herefordshire and Worcestershire.
We actually won the franchise in the name of Severn Valley Radio, this name was quickly changed so it would not be confused with Severn sound in the neighbouring Gloucestershire. The new name of the station would be Wyvern an amalgamation of the two main rivers in the area the Wye and the Severn and also the name of a mythical two winged, two-legged dragon-like creature that used to roam up and down the Wye and Severn Valleys.
I went on to have my first interview for the station with Mike Henfield the newly appointed programme controller. This was at the Talbot pub in Barbourne just up the road from the newly purchased premises at 5/6 Barbourne Terrace which would soon be the home of Radio Wyvern. I recall that the interview was carried out during the consumption of quite a few pints of directors bitter resulting in me almost not getting the job that I so wanted as Mike was unsure I was confident enough to take on the breakfast show, which is what he wanted me for. Thankfully a second interview meant I was able to secure the post of breakfast DJ, meaning I would be the opening voice on the radio station and because of my many years of dealings with record companies as a disco DJ I was also offered the post and title of Head of Music.
It was early '82 and the station was set for an October on-air date, I was to start at the beginning of May but when May came around it was discovered they couldn't start paying me until a couple of months later, but I started anyway. There was much to do, we would be going on-air on October 4th and I was helping Mike Henfield sort through hundreds of demo tapes from would-be DJs and presenters, constantly making contact with all the different record companies to build and catalogue our record library. We were always going out and promoting the soon to be launched station and I was fortunate to witness this amazing radio stations studio block being built literally from the ground up, that followed by the gargantuan task of installing the wonderful MBI desks into the main three Studios and the subsequent wiring of station which was a marvel in itself.
These were enormously Happy Days although incredibly busy, in June we went to the Three Counties Show to promote the forthcoming on-air date as October grew closer more DJ's started to come on board, we were out and about daily dishing out car stickers in every town across our huge Geographic broadcast area. That summer just flew by, before I knew it, it was October the 4th, a couple of nights earlier we had been fortunate enough to have had Central TV broadcast a documentary about the building of the radio station – the buzz of expectation was immense and so were my nerves.
I had practised my breakfast show in real time on and off for a couple of weeks with Mike Henfield sat in the production studio next door, my only listener, sat there taking notes to talk through with me later. We had a tape playing out announcing the imminent moment when we would launch the station, Elgar played the final few moments up to the 7 o'clock opening. I was being walked around the car park by John Hellings trying to keep me calm, it was still dark, I had already enjoyed a couple of glasses of Champagne and orange juice, was that a great idea? There was a great party going on in the station's reception, then suddenly here it was, the time had come, this was one of the most exciting things I had ever done in my life, it was the thing I'd most wanted to do in my life. The second hand of the clock ticked up to 7 a.m. and somehow I managed to deliver my much-rehearsed opening words without messing them up, the relief was enormous.
I remember relaxing a bit more after I had a little stumble during my first link. Once I had got past that I could start to enjoy the show. Nerves started hitting again going into the news and the local news for the first time at 8 o'clock and then having to make a live link up with Les Ross at BRMB a hero since the early seventies, he was generous and easy to speak to and once that was over I could finally get into my stride and before I knew it that first show was over, I was exhausted with the rush of adrenaline that had been pumping through me for hours. I left the studio and couldn't wait until the next day for next show.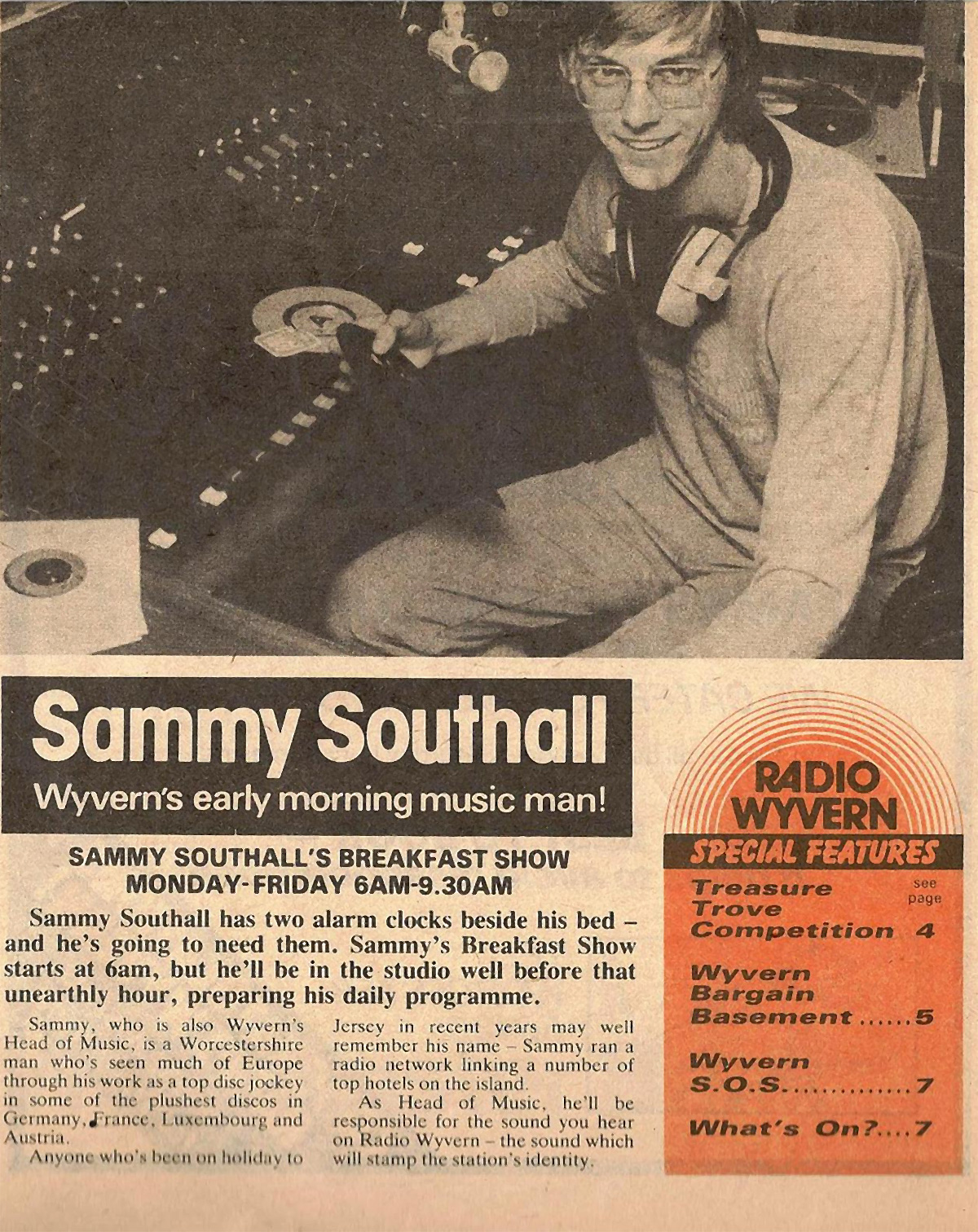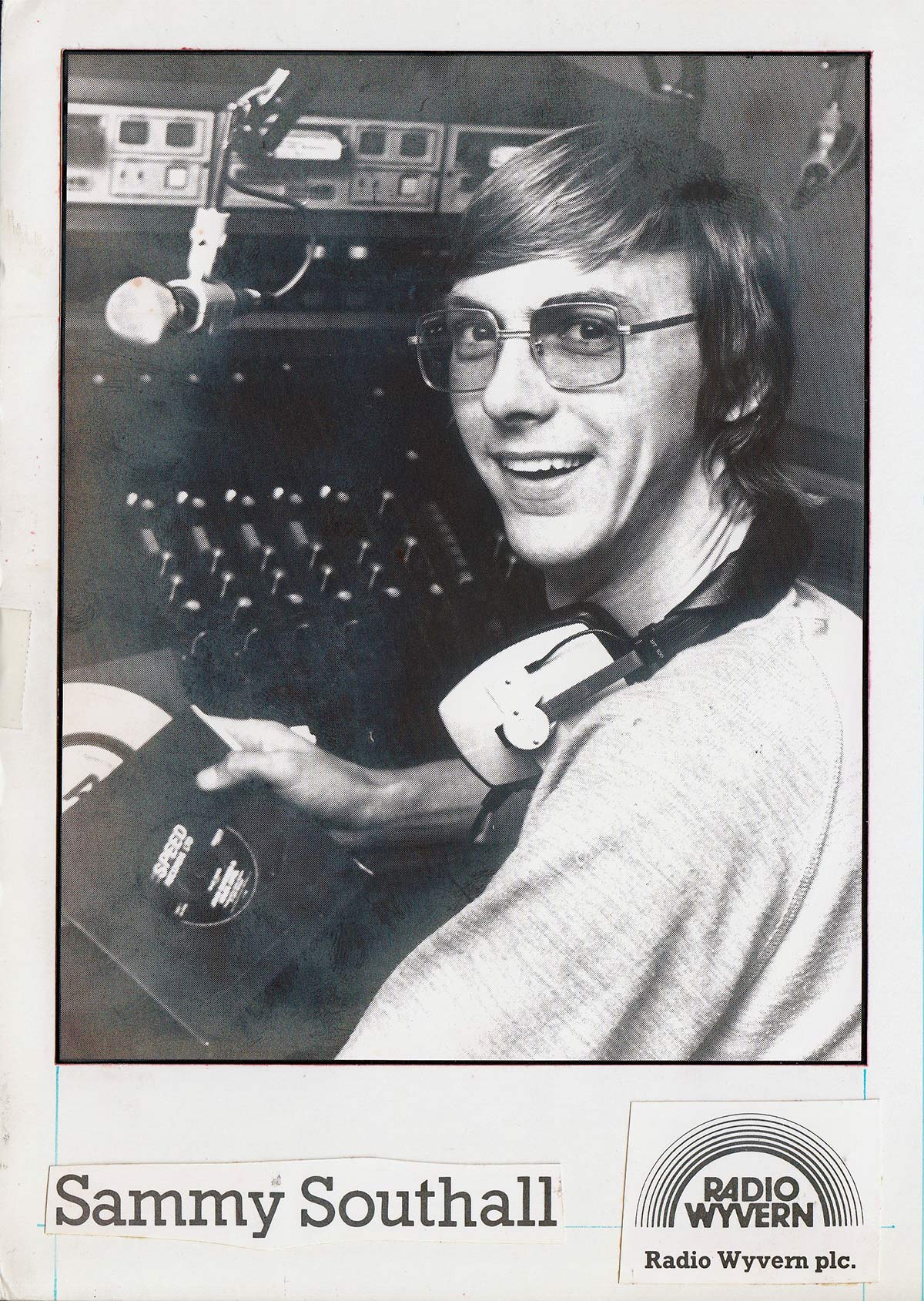 This is the artists mock up for my first Wyvern Publicity cards.
Just Found a whole stack more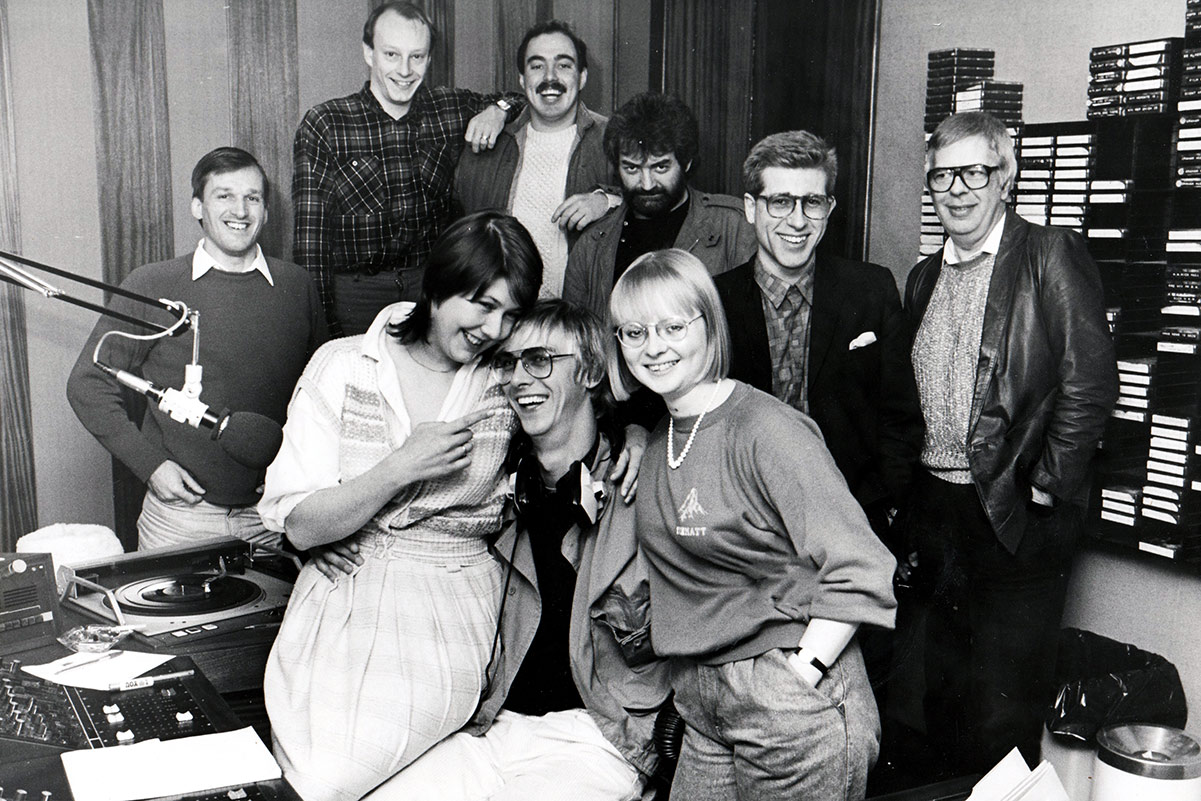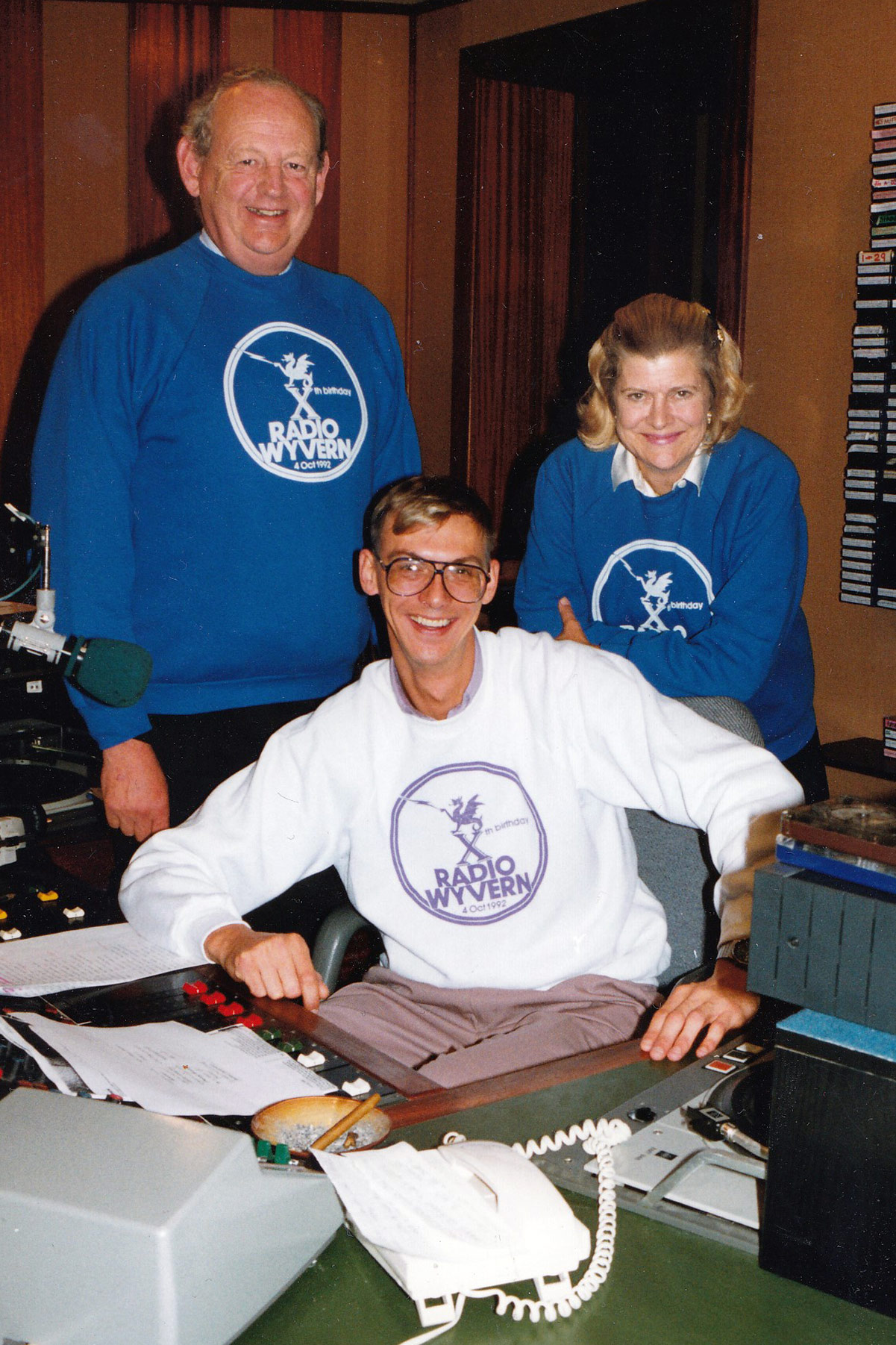 https://mywyvernstory.co.uk/wp-content/uploads/2017/09/sammy-southall-radio-wyvern.jpg
602
1201
sammy
https://mywyvernstory.co.uk/wp-content/uploads/2017/09/wyvern-story-logo-orig.jpg
sammy
2017-09-17 15:22:06
2017-10-05 14:21:00
Sammy Southall Radio Wyvern