Eleanor Oldroyd Radio Wyvern
Eleanor Oldroyd – 1984- 1986
"Who's doing the sport at 1.20, David?"
"Well, don't tell her, but it's Eleanor."
 It was September 1984, and I'd been at Radio Wyvern for a week. Ten minutes after that conversation took place, I made my live broadcasting debut. Back then, there were virtually no women in the UK talking about sport on radio or TV or writing about it in newspapers, but when I first met news editor David Holdsworth and told him that's what I wanted to do, he didn't bat an eyelid. In the weeks after that first live sports bulletin, I worked with Graham Hughes on the Saturday sports show, went out to interview Worcestershire cricketers, and by the summer of 1985 I was reporting from New Road on live cricket. As a cricket-obsessed teenager, I'd dreamt of watching the sport all day and getting paid for it; within a year of starting my career, I'd fulfilled my dream.
 Of course, there was much more to my Wyvern story than that. I joined the station a few weeks after graduating from university; I'd applied to a string of newspaper groups and had a few interviews, but no job offers. I'd already spoken to David about doing some work experience in the summer, so when he suggested I come in to do a week immediately after the August Bank Holiday, I jumped at the chance. As was so often the case in the Wyvern newsroom, two people had just left and so a keen, young, raw – and crucially, cheap – newbie was given plenty to do. Carting up audio from the IRN feed, doing vox pops, fetching the papers from the newsagents, making coffee, and quite quickly doing voicers and reading the racing results. I'd never thought of myself as a broadcaster, but it turned out I had a voice which sounded halfway decent on the radio. So the key to starting out in radio (as I've told many wannabe broadcasters in the years since); a mixture of luck, ability, being in the right place at the right time, and being willing to say yes to pretty much anything.
 Speaking of which, Sammy Southall and Neil Fox (at the time doing a late night Friday show on the station) were at the time cooking up plans for a Saturday morning show based on the American "zoo" format so beloved by Sam. I think it was actually me – in a burst of youthful enthusiasm – who suggested to Sam that they could do with a female voice on the show, he said yes, and the Saturday Morning Zoo (originally known as 'Hey Hey It's Saturday' – you can see why we changed the name) was born. I acquired a nickname, Dodie; the reason why we chose that is lost in the mists of time, but it definitely sounded slicker than "The Saturday Zoo with Sammy and Foxy and …..Eleanor". We made our own songs and jingles, went on promotional outside broadcasts to car showrooms and DIY stores, and generally had a huge laugh. It gave me the confidence to put some personality into my broadcasting, and I think we were actually ahead of Steve Wright in getting the zoo format on UK radio!
 Other highlights? Sunday Morning Requests with Nick Wright, planning the 3rd Birthday celebrations including a Battle of the Bands, going on sticker patrol around the counties, reorganising the record library, a huge Christmas Toy Appeal in 1985, finally passing my driving test at the 4th attempt! Seventeen months at the station felt like much more because I learnt so much. But early in 1986, the point came to move on, and – now I could drive! – I followed David, Graham and newsman Andy Newman up the A49 to Radio Shropshire.
And I've been with the BBC ever since! I feel so lucky to have had an incredible, varied career in news and sport which has included ten Olympic Games, summer and winter, and this year I'm heading down under for my first ever Ashes series. But if David Holdsworth hadn't had the vision to put an untried girl on the radio to talk about sport all those years ago, I might never have had the confidence to pursue my dream.
So, thanks David, thanks Sam, and thanks Radio Wyvern!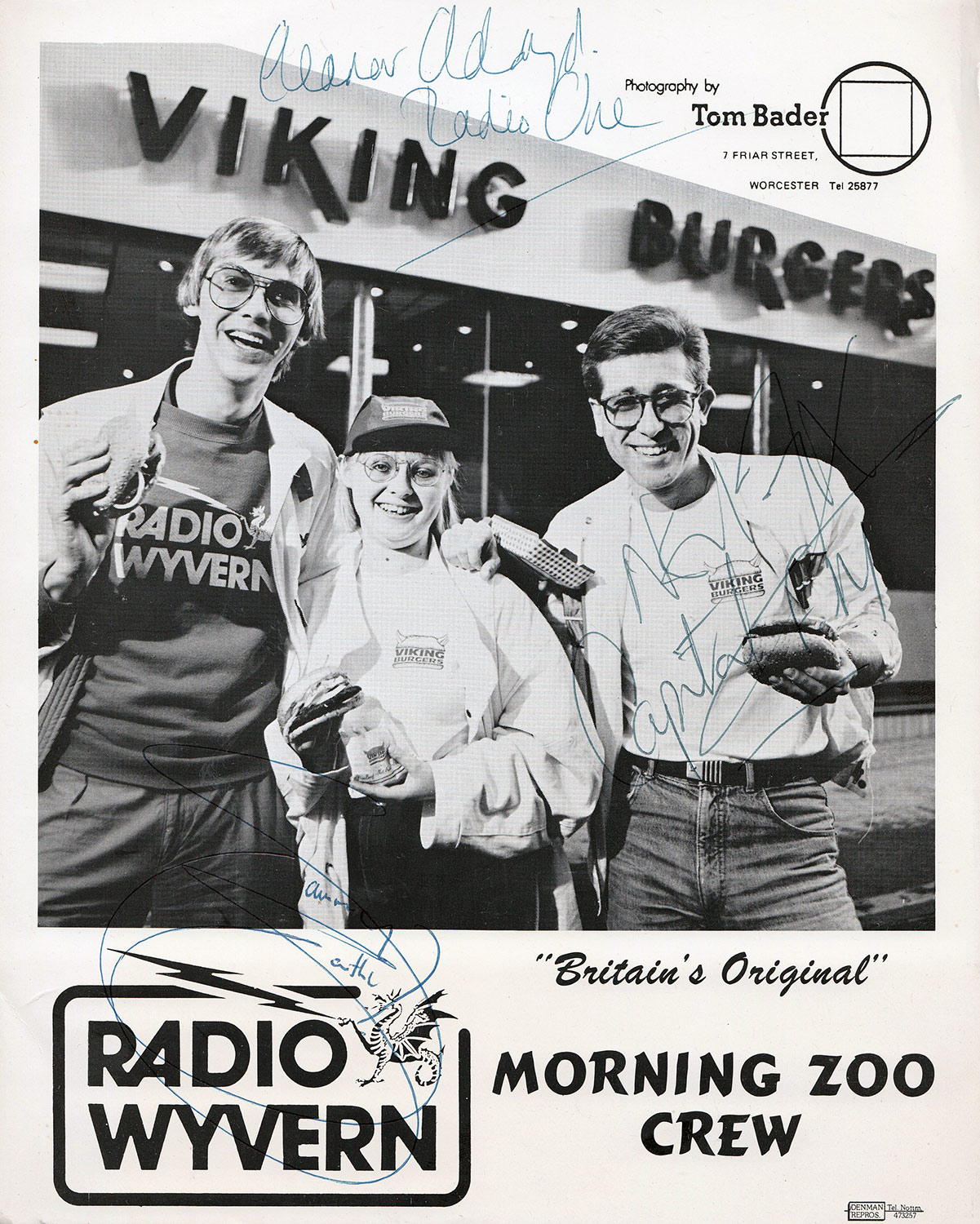 What a delight you were to work with and undoubtedly the best first time on air read I ever heard!! and I heard a few. BTW Dodie came about as we were singing " Sammy and Foxy and Da Da on your radio today " and 3 syllables just wouldn't work with the music track, Da Da became Dodie. It happened on one of the first jungle single late nights we had!!!. SS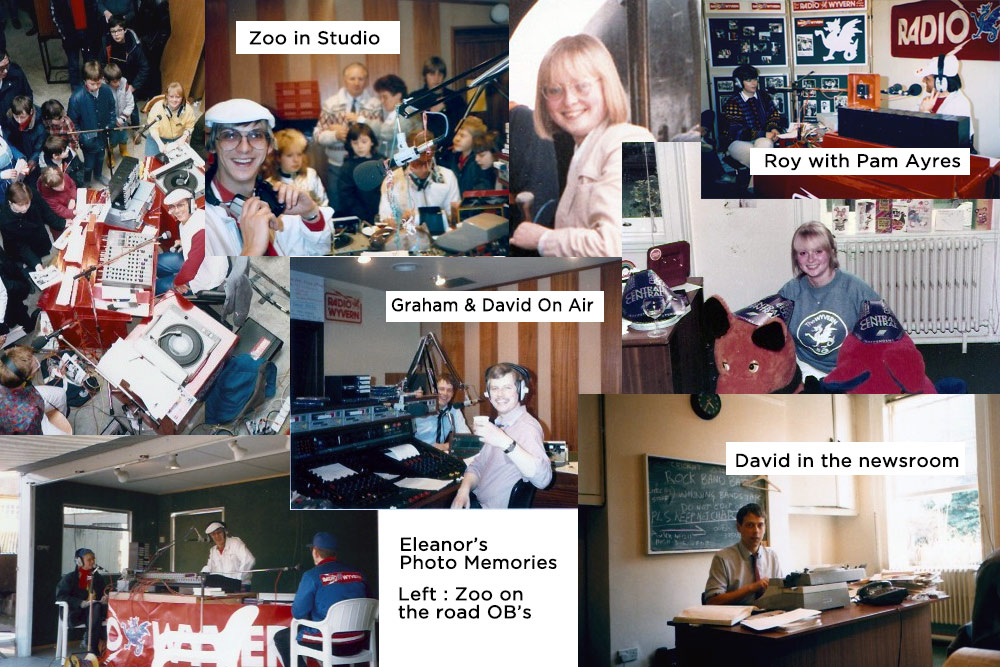 https://mywyvernstory.co.uk/wp-content/uploads/2017/10/eleanor-oldroyd-radio-wyvern.jpg
602
1201
sammy
https://mywyvernstory.co.uk/wp-content/uploads/2017/09/wyvern-story-logo-orig.jpg
sammy
2017-10-02 16:23:20
2017-10-02 17:38:43
Eleanor Oldroyd Radio Wyvern