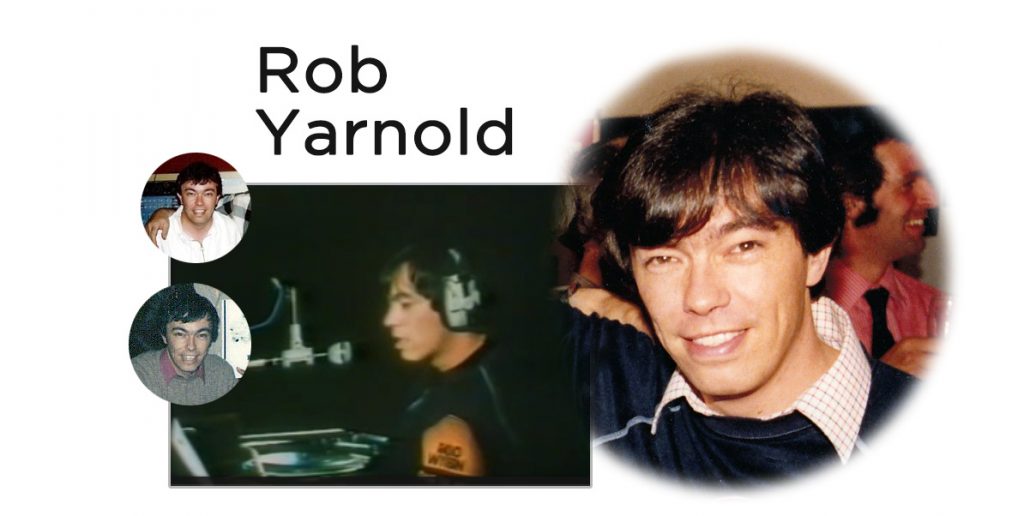 Where do I start? I met up with Sammy Southall in 1971 a mutual friend new we were members of the Free Radio Association. !!! We both wanted to be DJ's, once I had heard Caroline, Big L and Swinging Radio England, I knew that was what I wanted to do. There were no radio stations locally so after dabbling in some clandestine radio for a year or two I just thought, why not try and get a franchise for the area, rather than just sit and wait for one that may come in the future. Radio Wyvern started its life in 1975, being named Severn Valley Radio when I first registered the business name and limited company. In 1976, following some research, I felt the name Wyvern better suited the new county franchise area as Herefordshire & Worcestershire had become "Hereford & Worcester" following changes made by the Government (Peter Walker MP) in 1972.
I registered the business name and Radio Wyvern Ltd (Later to become Radio Wyvern PLC when we got the franchise) as many ILR stations were named after rivers in their area (Trent, Orwell, Clyde, Forth etc.) so Wyvern was born from the Wye and Severn. I was using the local press to get support for the franchise to be offered by the IBA, as at that time it was not a recognised area for a local radio station.
Everyone that contacted me was sent mail asking for support for the idea to be sent to The Home Office (in charge of ILR along with The IBA) and I put together public meetings and even managed national and regional TV coverage for my plans. The Home Office actually wrote to me in 1979 to congratulate me on the amount of support we were getting for a franchise area to be offered for the Hereford and Worcester area. Subsequently, the IBA announced there would be a "twinned area" with 2 AM and 2 FM transmitters for the area. Initially, 2 FM and 1 AM transmitters were planned, however, I did point out to the IBA we needed split commercials to maximise revenue potential.
On April 12th, 1976 the 19th ILR station went on air, Beacon 303. The Government had halted the expansion of the network and set up the Annan committee, which was why I started my pressure on The Home Office to expand the system. Eventually, the expansion started with CBC Cardiff being # 20 in April 1980. I went down for the launch and noticed the plaque in reception had spelt the word independent, as in ILR, as  independant!!  Last time I'd seen that was on a Severn Valley Radio business card I'd had printed in 1975!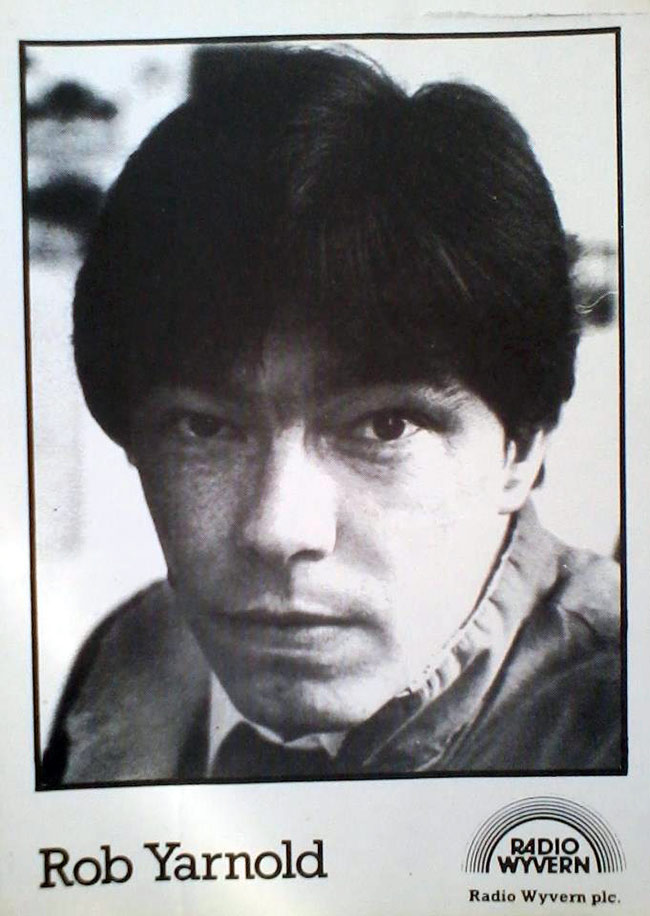 The franchise was advertised in late 1980, and we put together the application, which my wife & I delivered to the IBA on April 21st 1981. I remember hauling about 50 copies, in two suit cases, to Brompton Road. They were thick piles of paper and weighed a ton!! We won the franchise, with one other competitor, and then more work started, we needed to raise over £500,000 to be in the Bank within 3 months or we lost the application… half a million was a lot of money 35 years ago… That's when Radio Wyvern PLC came into being, at a board meeting in Malvern, when we, the directors of the company started the ball rolling by plonking £50,000 on the table; 50k was then the minimum amount of cash needed to put a PLC into being. With everyone working hard we did manage to raise over £505,000 in the required time frame and so off to work for me!
As I was an electrical engineer, who'd worked freelance at Beacon 303 as a tech op, I had numerous connections with the right people and a real "feel" for studio equipment. The only problem was, we didn't at that time, have a property to build any studios therein. When Barbourne Terrace came on the market in late 1981, I remember going to the auction thinking, "please don't go over our budget." At that time there were real problems in the British economy with the recession, but we had cash in the Bank, and £82,000 bought the place! I had worked with Alice equipment at Beacon, Audix at other stations, and discovered MBI at Centre Radio, Leicester, following a visit in late 1981. MBI desks, EMT decks, Sonifex cart machines, and Revox reel to reel machines were my choice. I'd met a guy called Eddie Veale, a real pro in studio design and acoustics. The IBA codes of practice were the most strict technical requirements you could dream of at that time. If you didn't pass, you did not go on air! That is why I hired Veale Associates, we had no problem with the codes for the studio design, or my preferred studio equipment.
Test broadcasts commenced Mid August (12th I think?) with the first record, on "test tape 1" following my IBA introduction, Caroline, by The Fortunes.. What else could it have been!!
https://mywyvernstory.co.uk/wp-content/uploads/2014/08/rob-yarnold-radio-wyvern.jpg
602
1201
sammy
https://mywyvernstory.co.uk/wp-content/uploads/2017/09/wyvern-story-logo-orig.jpg
sammy
2017-09-17 15:23:26
2017-10-13 13:36:25
Rob Yarnold Radio Wyvern