Mark Hellings Wyvern News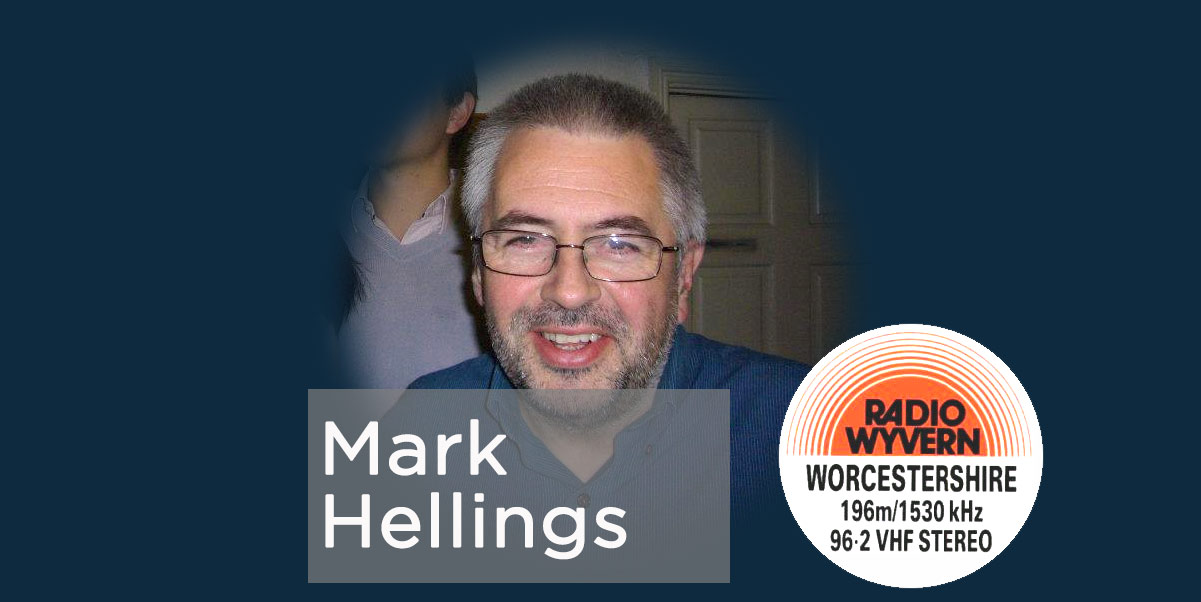 When you're a teenage radio anorak and somebody offers you the keys to an as-yet un-opened but brand new radio station so you can help play out test tapes, you're probably not going to think about it for too long.  So there we were in the Autumn of 1982, playing these tapes out from a little studio close to the racks room, just remembering to change them every hour! (Mostly.) Opening a fader, pressing a play button and listening "off-air" as you controlled proper airwaves. Just how good could life get?
And on the morning of October 4th 1982, I found myself gate-crashing the early morning launch party as the station went live. I recall arriving at about ten to seven in the morning, as Sammy Southall was pacing around the car park as the moment got closer.  I'm not sure I have ever seen anyone so pale with pre-programme nerves.  And then with a bit of Elgar, and the Monkees, there was it was on the radio!  After years of campaigning, months of planning and preparation, we could, at last, enjoy Mike Henfield's "comment". (What the bloody hell was that all about…?)  Seriously it was a great mix – and the localness was like nothing we'd ever heard before.
I soon got sucked into the machine, doing the tedious PRS reporting, phones for the sports show, etc etc.  All a happy addition to the finances of an 18/19-year-old!
A few years later after some tumultuous financial times for the station,  and after a spell as a newspaper reporter, I was offered a job by a certain Norman Bilton.  He'd had heard my voice on a jingle and learnt that I had journalism training and "was after a bit of experience in the newsroom". Before I could say "details coming up" I was the news editor!  And of course that's how it rolled. Great opportunities, a "sink or swim" training regime, and a way into the industry which had seemed so impossible for previous generations.
https://mywyvernstory.co.uk/wp-content/uploads/2017/10/mark-hellings.jpg
602
1201
sammy
https://mywyvernstory.co.uk/wp-content/uploads/2017/09/wyvern-story-logo-orig.jpg
sammy
2017-10-01 11:32:10
2017-10-01 11:34:46
Mark Hellings Wyvern News