Gareth Roberts Radio Wyvern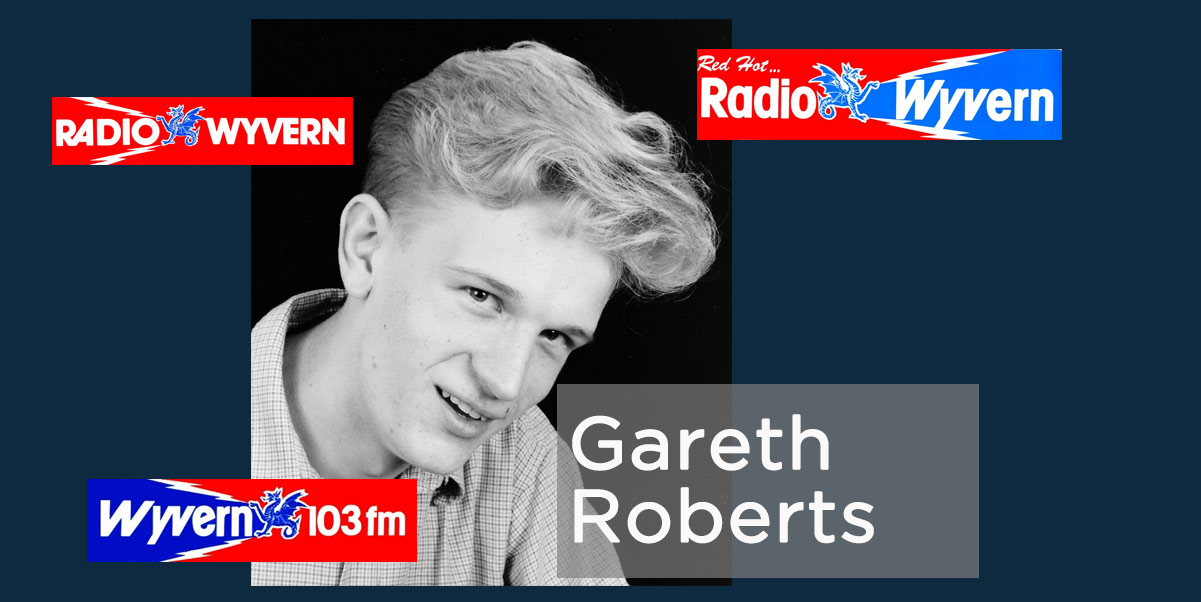 Two things I can say about my time at Wyvern from 1990 – 1994
I had extraordinary hair
Without Wyvern, my dream of working in radio would probably still be just a dream. Instead, 27 years later I'm here doing the job I love, Wyvern feels like yesterday and I still feel like I've only just begun.
I was 18 and had just finished my A levels. In fact my first day in radio was also my last day at school. I'd finished my final exam and walked from the college hall to the daunting Wyvern Towers in Barbourne Terrace, for the final selection process in the 1990 "Search for a DJ" competition. Previous winners in this competition included Jason Harrold and some bloke called Neil Fox.
Spotty and sweaty I was ushered into a studio and given 5 minutes to play a jingle, "do a link" and in a moment of perfect irony introduce Tina Turner's Simply the Best. I can't remember what I said in that panic stricken moment but  I think it's fair to say my "link" was some of the greatest twaddle ever uttered in a studio. Still, Sammy was unbelievably kind and encouraging.
And somehow, I won.
My plans to go to university were instantly forgotten – I was signed up to run the annual Wyvern Snowball Charity Campaign, I helped out in the newsroom, sat on reception, did whatever I could around the building to justify my £100 a week. Truth is I think I would have paid them. Occasionally, if someone was sick or late or "left with limited notice" I would be allowed on air to talk some more twaddle.
Eventually, Sammy and Norman relented. One day a beautiful memo landed on my desk, I was being given the evening show.  Wisely they employed me on a "week by week basis" to see if I had "any" potential as a presenter.
Evenings were great, I could pretty much say and play what I liked. The downside was that sometimes I would find that as everyone had gone home I had been locked in the radio station and unable to leave at the end of my shift.  On one such occasion I decided that rather than ringing (and enraging) the boss to come back with some keys, I would try to subtly bring attention to my plight by playing jingles non-stop on air. I mean NON STOP.
Remember, this was pre-Rajar era so I don't have the numbers to hand, but I can tell you now, we had precisely no listeners that night, not a single person heard me or called so I was left to spend another long night in the rattling radio mansion.
This "week by week" arrangement continued on and off for 4 years while I studied for a degree in London. Thanks to their patience (and the fact I was ridiculously cheap)  I would return each college holiday to cover any and all shows going. In time and with Sammy's guidance the twaddle possibly became almost bearable for some listeners.
I loved the station, I made some lifelong friends and will never forget what I learnt there from the team, the Boss and Sammy. Wyvern was a place where you were allowed (and needed) to do a bit of everything. I presented, produced, wrote and read bulletins, reported and engineered OBs, I understood processing, PRS, music scheduling and bizarrely what it feels like to do a voicer in a meat fridge thanks to my time at Radio Wyvern.
One of Stephs many beautifully typed Memos preserved.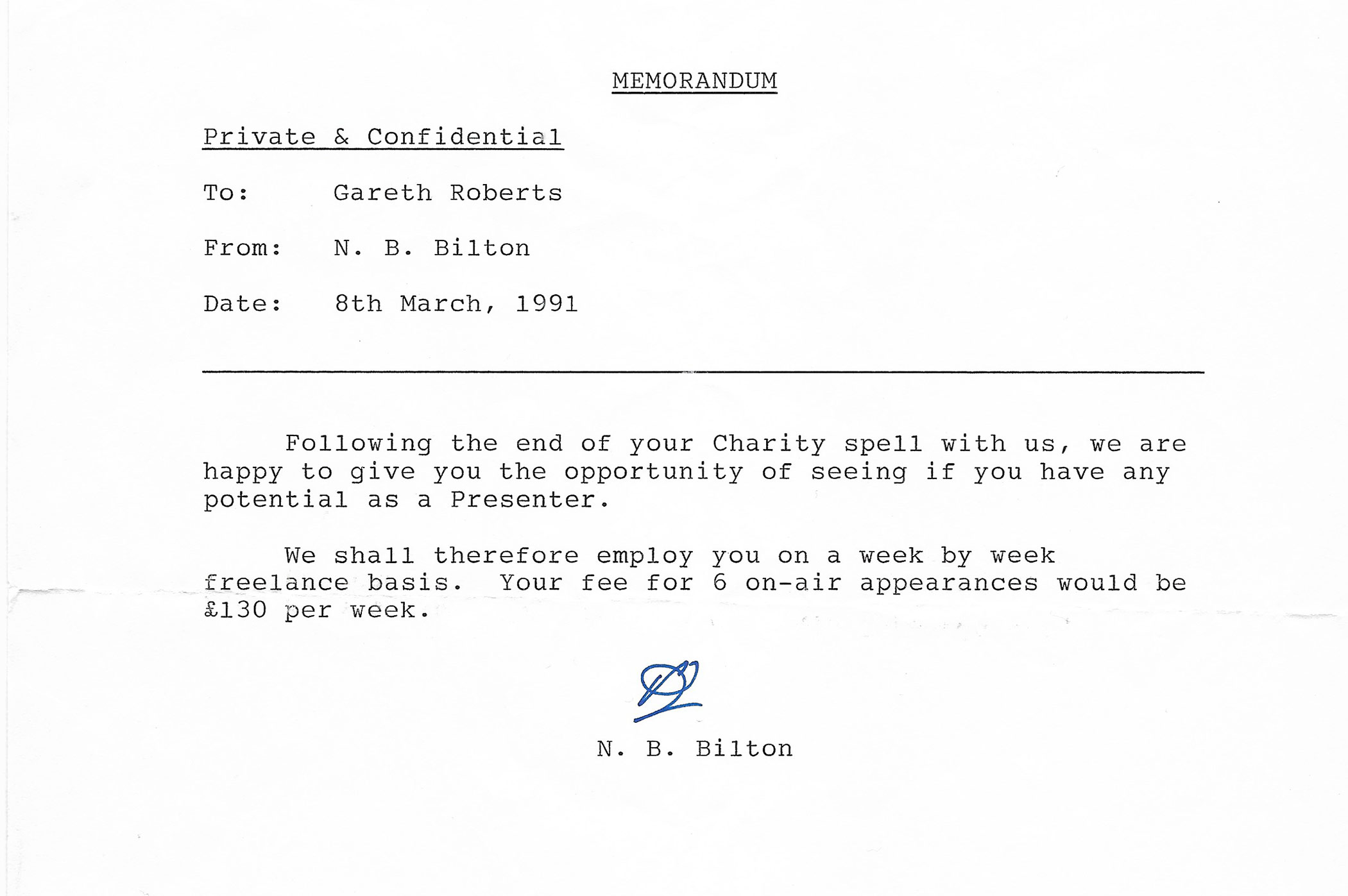 Now some real Wyvern Gold from Gareth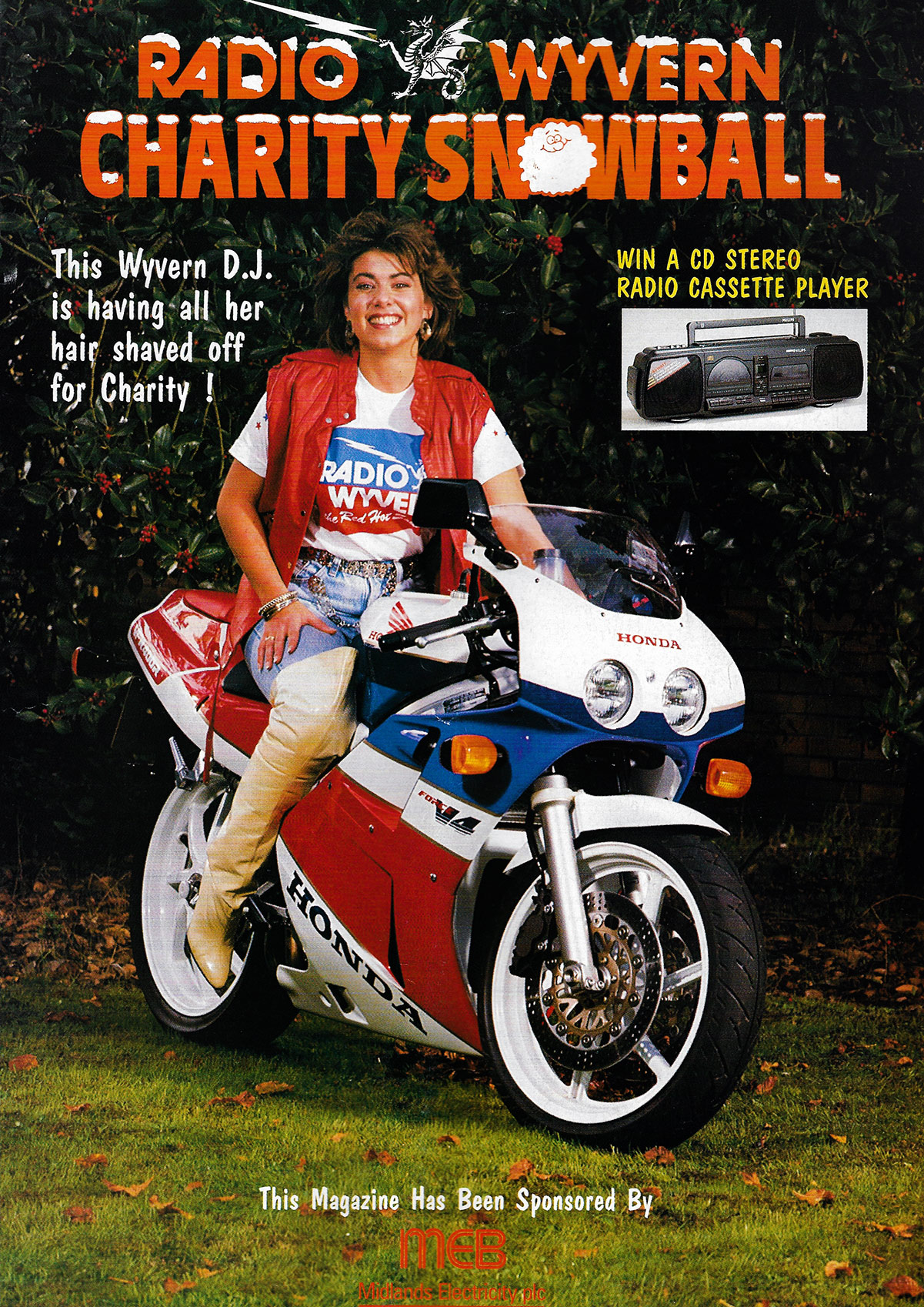 and more from the magazine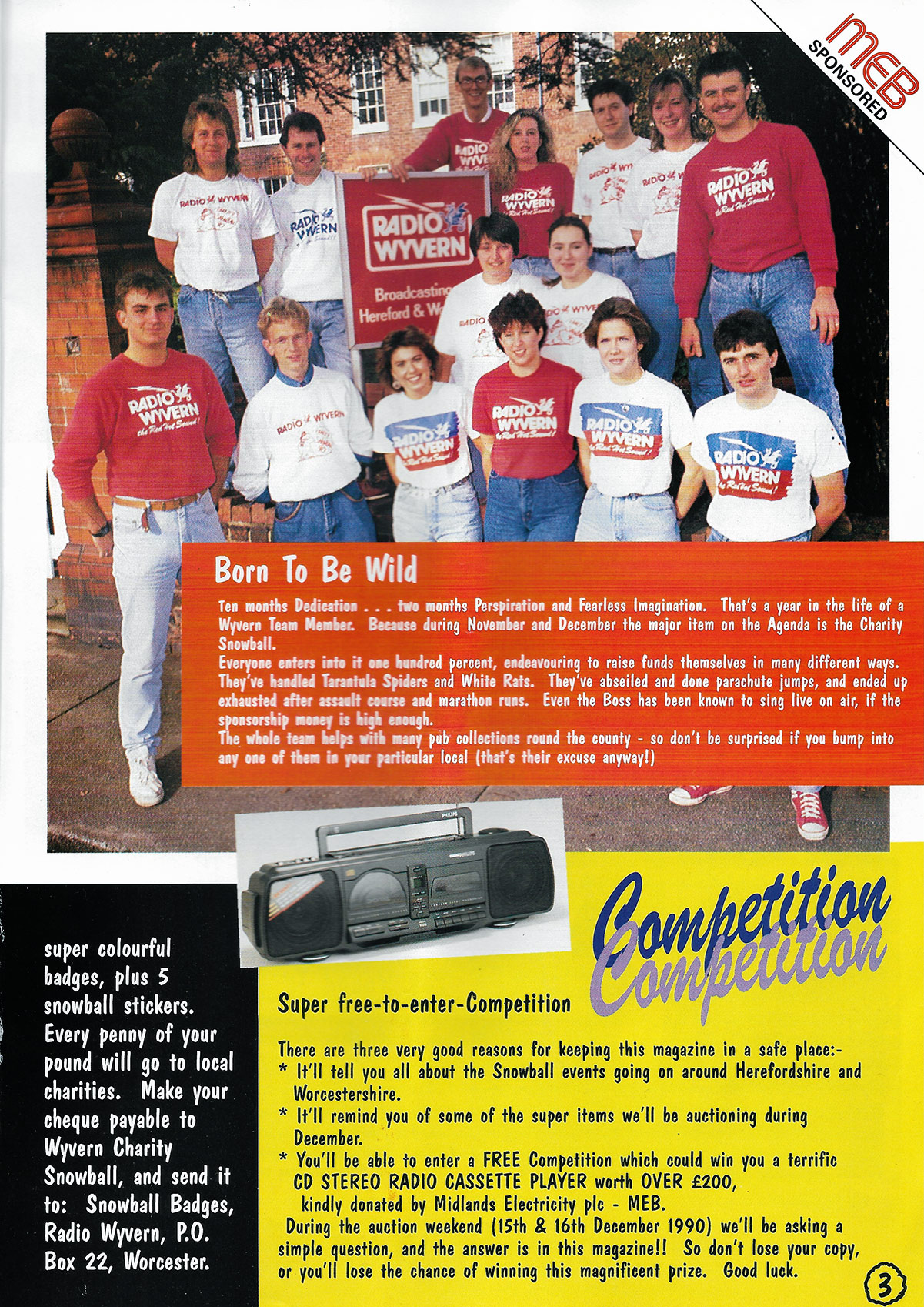 https://mywyvernstory.co.uk/wp-content/uploads/2017/10/gareth-roberts.jpg
602
1201
sammy
https://mywyvernstory.co.uk/wp-content/uploads/2017/09/wyvern-story-logo-orig.jpg
sammy
2017-10-03 14:56:24
2017-10-03 15:04:54
Gareth Roberts Radio Wyvern