The Amazing MBI On-Air Studio Desks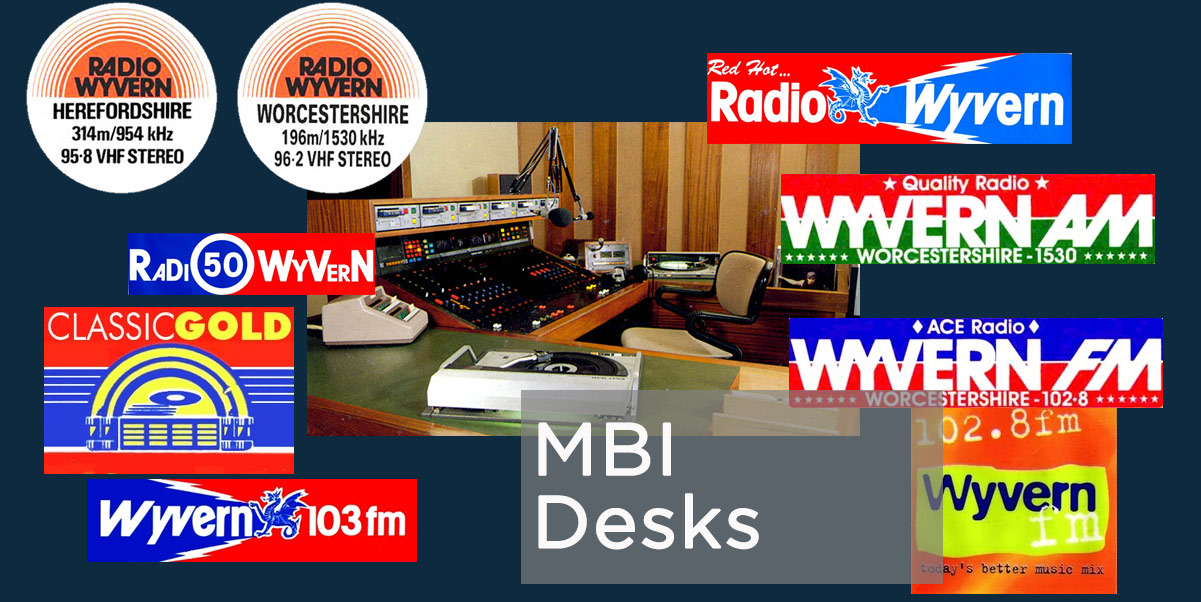 So I asked Rob Yarnold " how did we come to have those amazing MBI desks ?" – Rob Says  I was busy visiting every ILR station on air to plan Wyvern. As part of this journey, I was also working free-lance at Beacon 303 from 1976 – 1981, when we got the franchise. There wasn't  much choice for radio desks here in the UK, as most mixers on the commercial market, would not meet IBA codes of practice. Most were bespoke units, from Audix or Alice.
As a "Beacon bloke" I was pretty well sure I'd buy Alice, and be the first to get full IBA approval for fitting Sonifex cart machines, on test at Beacon, designed and manufactured in Irthlingborough, near Wellingborough. I visited their factory and realised they were perfect for ILR, designed for ILR, and much cheaper than American imports. After getting them through IBA COP, nearly every station was buying them, and the Boss's, Paul and Dorothy Brooke were very grateful; they treated us well. Sonifex was still a small family owned partnership at that time, forming a limited company in 1983, with much success to this day, 35 years later!
So with cart machines sorted, decided to visit the latest new ILR being built in Leicester, Centre Radio, their chief engineer was Bob Smith and he had purchased MBI desks. The first station to do so, and the first desks designed specifically to meet the tough IBA COP standard without modifications. I decided I needed to visit the company to check them out, so off to Brighton, I went!
Their chairman was Mike Fabricant, now MP for Litchfield, and MD, Mel Bowden. Two other brilliant engineers worked there full time, known locally as  Chris and Yeti. All 3 had been involved in keeping some Pirate radio stations on the air, like RNI in the 70's and Laser in the 80's. Mel had also been a DJ on RNI known as Mark Stuart on air.
I couldn't fault their equipment, or their enthusiasm to supply another ILR, with their superb desks. I even took one or two Wyvern Directors on a trip to Brighton, and with my now new "local connections", had a sing-song in the Ship Hotel with Vera Lynn. They loved hearing her sing The White Cliffs of Dover! I think that sealed the deal, as I was left in control of my budget to build the station.
Has anyone got any pictures of Mel, Chris & Yeti I wonder SS
Here is a real rarity from the MBI brochure.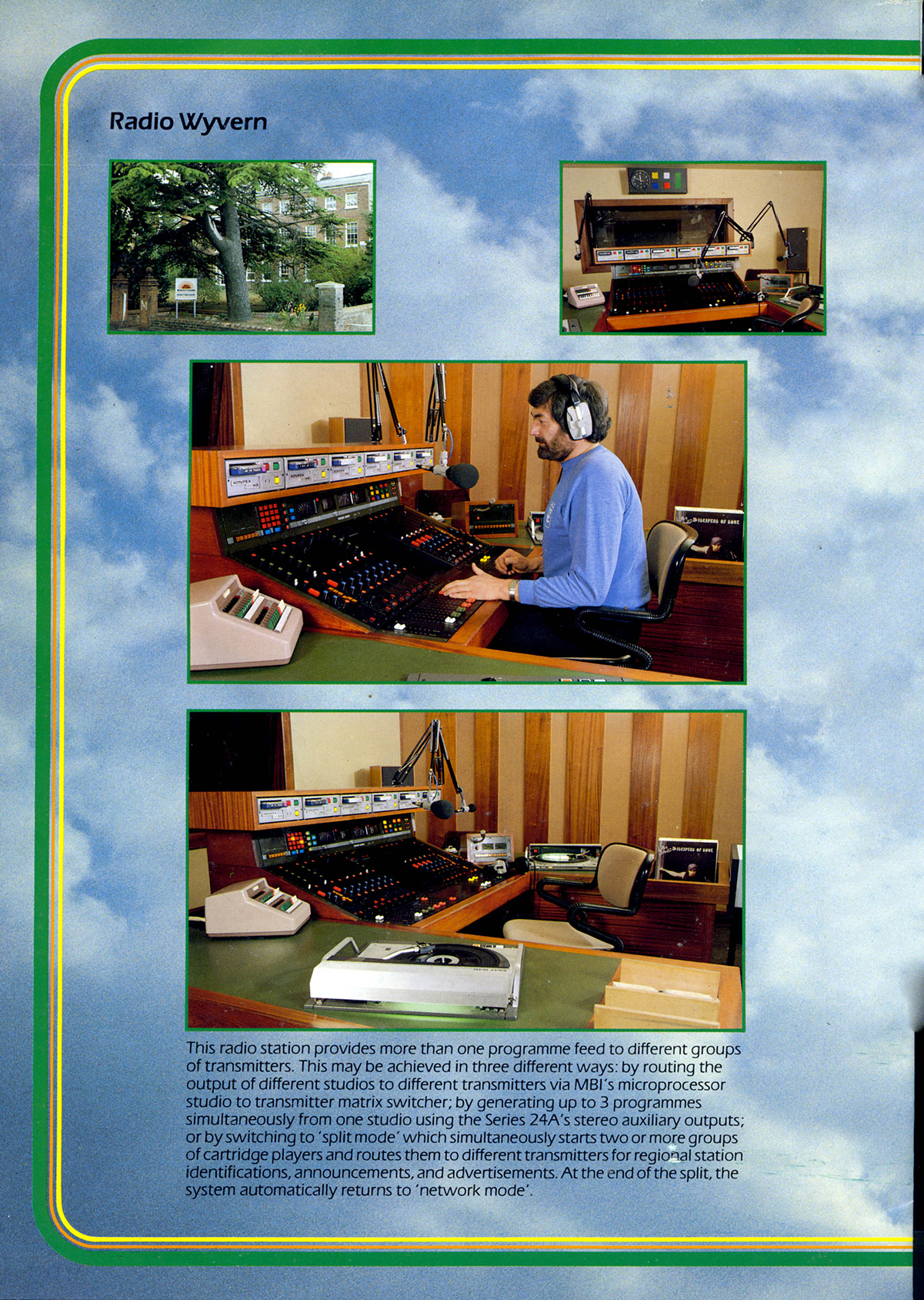 Even Rarer Still Shots of the beautifully well-wired Wyvern Racks Room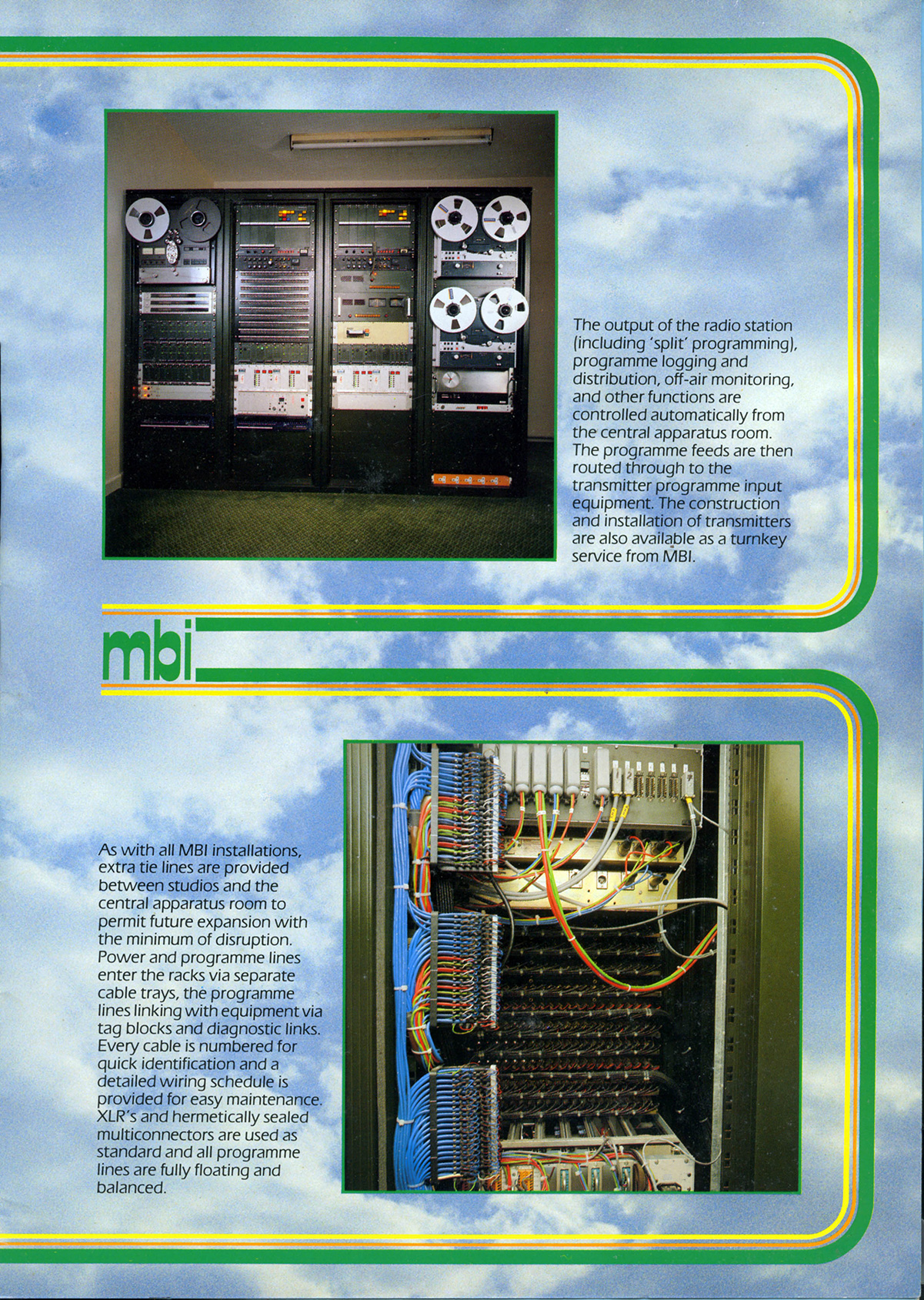 Thanks to Dave Woods Later of Classic Gold after it moved out to the "farm" for these awesome memories – well found Dave SS
https://mywyvernstory.co.uk/wp-content/uploads/2017/10/mbi-on-air-studio-desks-wyvern.jpg
602
1201
sammy
https://mywyvernstory.co.uk/wp-content/uploads/2017/09/wyvern-story-logo-orig.jpg
sammy
2017-10-13 12:57:57
2017-10-13 13:57:27
The Amazing MBI On-Air Studio Desks