Sybil Ruscoe Wyvern Newsroom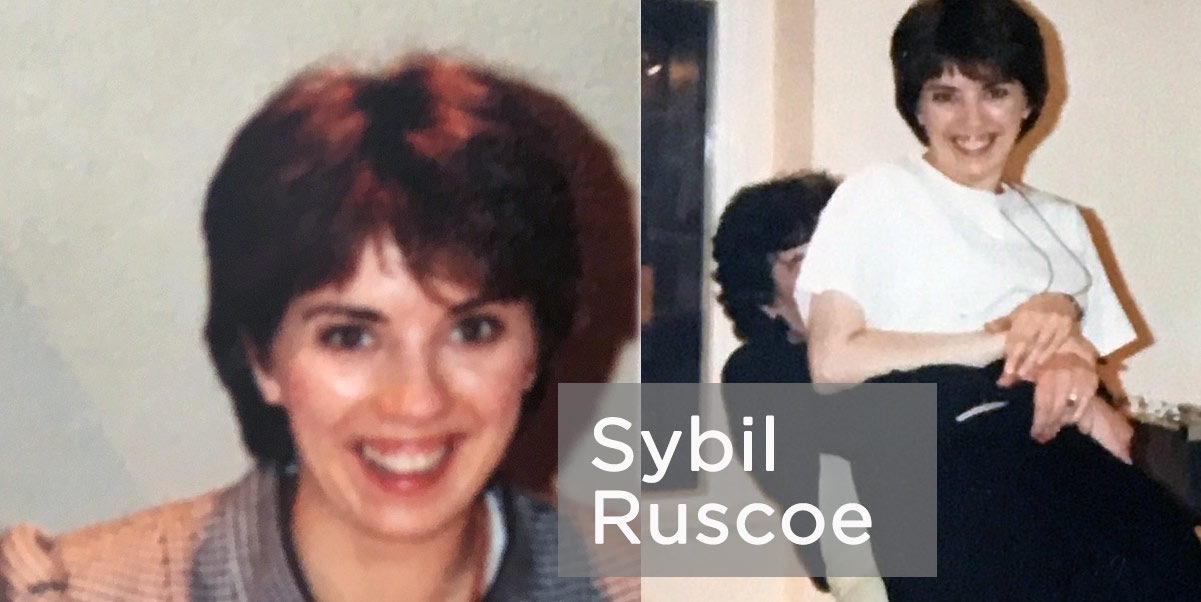 Getting a job in the newsroom at Radio Wyvern back in 1982 was like getting the keys to the sweetshop.
The newsroom was packed with talent (!) and youthful enthusiasm.  David Holsworth at the helm, now head of English regions for the BBC; Frazer Shepherd, currently a top producer in TV; Nick London, later of Newsnight and myself (later Radio 1, 5 Live, C4 Cricket & BBC R4's Farming Today).
We covered everything that moved in Hereford & Worcester, from a blaze at a pig farm to the General Election.
Reading the news though could be dangerous!  The Wyvern news booth was an air-tight former meat fridge in the corner of the newsroom – a room once graced by Worcestershire's favourite musical son, Sir Edward Elgar.
On a hot day, reading a long bulletin or conducting a gritty interview with a politician, we reporters would be sweating and bright red and would emerge bursting through the heavy door from the airless booth, gasping for air.
It was the early days of radio phone-ins and Nick London and I produced what I believe could be the first 'Women In Sport' phone-in!  Me on air, Nick at the controls. It was a disaster!
The main guest phoned moments before the show and pulled out and nobody phoned in – except for our colleagues in the newsroom.  In fact, it was probably just Frazer Shepherd impersonating people from across the two-counties – including a favourite 'Kevin' (I think!) from Redditch.
It was the days of tape!  Andy Newman recycling away buried in piles of 1/4 inch spaghetti!   Carts for news clips.  And – typewriters!  David Holdsworth furiously stabbing at his Olivetti as the deadlines approached. Heavy Uher tape recorders. I remember one reporter lugging her Uher back to Barbourne Terrace one dark night and falling down the outside cellar steps under the weight of her equipment.
Most of all I remember the camaraderie of those early days. Led by the effervescent John Manley, the impish Mike Henfield & the station's radio architect and former pirate of the airwaves, Rob Yarnold, who pretty much invented the station – Radio Wyvern was a happy station which nurtured its young talent and let us play in the broadcasting sweetshop!
We had a lot of fun on and off air!  I remember great nights in the Wyvern pub, the Talbot on Barbourne Road, newsroom tennis at the West Mercia Police HQ and the station parties were legendary.  We were all young people thrust together in an exciting business and a lot of the enthusiasm and energy found its outlet pressed up against the Gram Library shelves – but those memories are perhaps best left for a reunion in the Talbot!!
Many Thanks to Sybil for looking out many of the photos we see of the newsroom on the site so far SS..
https://mywyvernstory.co.uk/wp-content/uploads/2017/09/sybil-roscoe-wyvern-news.jpg
602
1201
sammy
https://mywyvernstory.co.uk/wp-content/uploads/2017/09/wyvern-story-logo-orig.jpg
sammy
2017-09-30 00:29:30
2017-09-30 00:29:30
Sybil Ruscoe Wyvern Newsroom