Special Mention for Wyvern Mo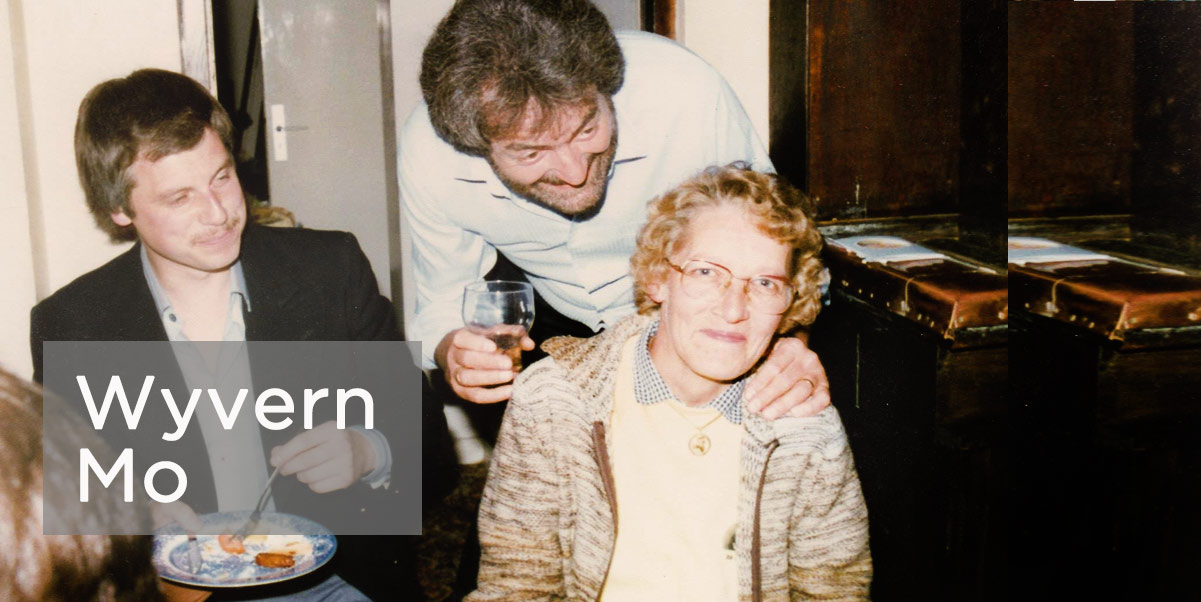 Wyvern did make a difference to a lot of listeners for a whole variety of reasons, for some, it was a lifeline of sorts. One such special listener, was Maureen Preece best known to many listeners as Wyvern Mo, sadly no longer with us. She knew more about most of us than we knew about ourselves, she appeared to listen to virtually every word that was uttered by most of the presenters and would remember every little detail. It didn't really matter what time of day it was, whenever you did any sort of phone in competition there was a high likelihood you would get a call from " Mo Preece ".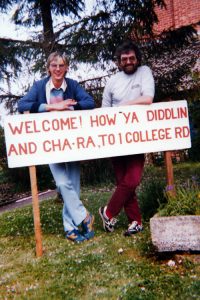 She and her husband Gordon were stalwart listeners and supporters of the station and stuck by it through thick and thin and through the many changes in presenters. Mo rarely ventured far from her home in Upton Snodsbury, and after constant invitations to go and visit her " anytime " we happened to be in the area – Mike George and I went over to see her for the first of several visits on May 16th, 1983, to say we were a little surprised to find a large welcome notice in her garden with a couple of our regular utterings on it is an understatement. I seem to remember many of the neighbours were invited too!
Most summers Mo would invite all the presenters over to their home for a drink and a bite in the garden and it was a sign of measure of support she offered the presenters on the station that so many of us went over at different times. I am sure that in the 16 years I was at the station she never missed my birthday or a Christmas card.
I asked Mike George for his recollections of " Wyvern Mo " Mike reminds us Aof a lovely family who loved Wyvern and that Gordon Preece was a driver for the council and used to give us the lowdown on when and where he was gritting during the winter. Their son was Andrew Preece The professional Football player and Football manager. As Andy said at Mo's funeral it was a very brave thing they did adopting a coloured baby in a Worcestershire village in the late sixties. How proud they were of Andy playing cricket for the county and football at the highest professional level for Crystal Palace and even being considered for England.
https://mywyvernstory.co.uk/wp-content/uploads/2017/09/wyvern-mo.jpg
602
1201
sammy
https://mywyvernstory.co.uk/wp-content/uploads/2017/09/wyvern-story-logo-orig.jpg
sammy
2017-09-29 07:22:34
2017-09-29 23:37:25
Special Mention for Wyvern Mo