Paul Masters Radio Wyvern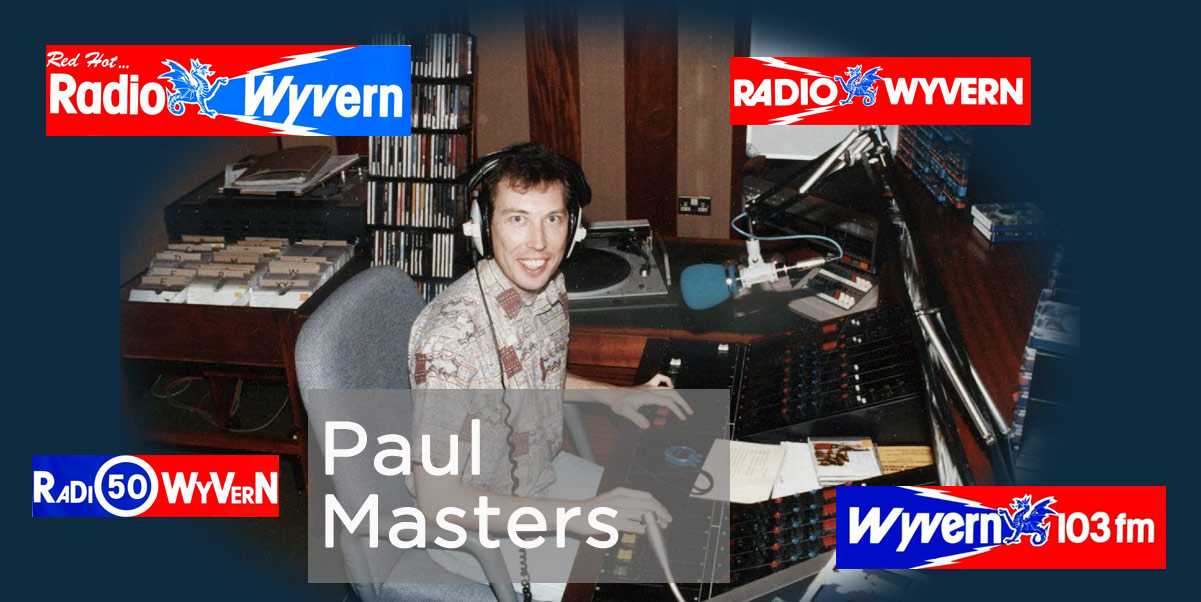 I joined Wyvern after doing well in two of the DJ discovery competitions. I hosted Sunday Best with Rich Edwards, my own Sunday afternoon show for many years. Sunday Breakfast and the Soul Show. Plus some weekday cover.
One thing I clearly remember when I did my first "proper" show (sitting in for someone after your show) was that I sat in the presenters seat, you then quickly pointed to a few things, and promptly left the studio with about 30 seconds before the newsreader said "Independent Radio News its 3 mins past XX" as you left the studio you said "I'll be upstairs if you need me."
I remember thinking that if I did need you, then upstairs was a long way away!
Looking back, I suspect that really you were only in the corridor (at least for a few mins) but unless you remember I will never know.
Needless to say, didn't call on you, and from that show, I continued to work for Wyvern for at least 10-12 years.
All good days!
( Of Course I was in the Corridor !!! SS )
https://mywyvernstory.co.uk/wp-content/uploads/2017/10/paul-masters-radio-wyvern.jpg
602
1201
sammy
https://mywyvernstory.co.uk/wp-content/uploads/2017/09/wyvern-story-logo-orig.jpg
sammy
2017-10-01 13:03:48
2017-10-01 15:57:04
Paul Masters Radio Wyvern