Norman Bilton Radio Wyvern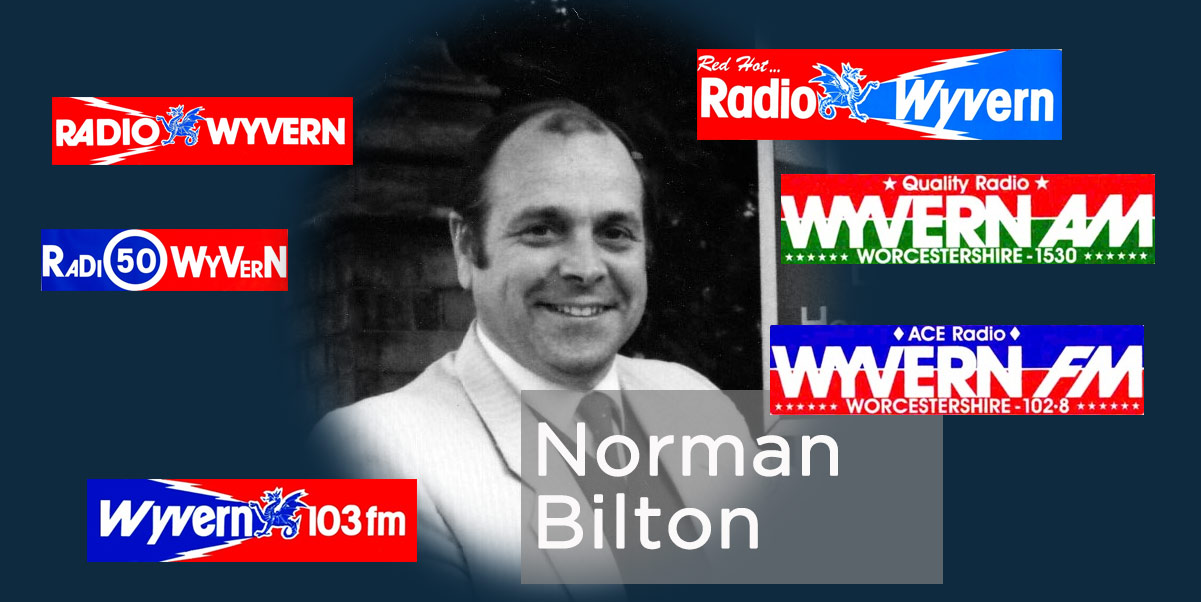 Before setting off on the making of this site I spoke to Stephanie Bilton who was by Normans side during his considerable time at the station. Firstly I wanted to enlist her support and to see if she had any material she may be able to help with. Steph's support has been and continues to be, invaluable with the supply of images and other material which will slowly make their way onto the site and in adding memories of many of the highs and lows that Wyvern went through during Norman's time at the helm. There were some very difficult and trying times at the station that Norman Bilton had to navigate his way through but somehow and with much help from many of the people seen here on the site he did so. The station was always a powerful tool for good and helped raise 100's of thousands of pounds for local good causes via our various appeals, the Charity Snowball and partnered with Hereford Police for the Jailbreak – much of the drive behind these efforts came from Norman Bilton. Eventually, he had to negotiate the station's sale to GWR in late 1997 and retired soon after. I would like to thank Steph here for the friendship she has shown us this last few months and her support for the project.  Here is the first offering from Steph about how Norman ( Soon to be " The Boss " first heard from Wyvern. SS
December 1983.  A thousand feet up on the Durham moors, in an isolated stone cottage, a phone rang. 
I answered, and called up to Norman, who was feeding the goats on our smallholding;  "It's the Chairman of some Midlands Radio Station….he wants to talk to you."  Within a week we had been down to Droitwich (had to look it up on a map!) where Norman met the Chairman, Sir John Cotterell of Garnons in Herefordshire, and the rest of the board of directors.
Radio Wyvern was in deep trouble financially, even though the listening figures were good.  Norman had a record as a very successful Sales Director at Metro Radio in Newcastle.  From here he had been "head-hunted" by Lord Stokes to join 2CR (Two Counties Radio) in Bournemouth as Managing Director.  Three highly successful years later, he was again approached to run a radio station in the North and, being a Geordie by birth, this appealed.  Unfortunately, t took a very few short weeks before realising that he couldn't work with one particular person of importance ("not a gentleman").
On January 8th, 1984, we drove down the M6 and the M5 in his old grey Ford Capri.   Our first sight of the Malvern Hills from the motorway was magnificent with the winter sunset throwing them into deep silhouette.  First stop, the Diglis Hotel in Worcester, and Norman was on duty the following day.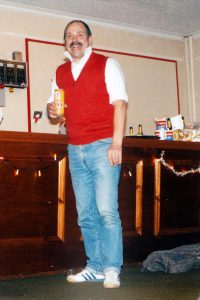 To say Wyvern was in deep trouble financially is almost an understatement.  The great and good had risked their money behind this venture and it seemed that they had been let down by its failure.  Chairman, Sir John, did a magnificent job holding the board and the shareholders together, and Norman set to on the station.  It covered two of the most beautiful counties in the country and had enormously loyal and brilliant staff, ably lead by the extremely talented Sammy Southall.  The presenters were already becoming household names with the locals because they were professional and truly cared about their listeners in a way that was sadly rare amongst those at other radio stations, many of whom could never forget their own self-importance.  Right from the beginning, it was a truly Local Radio Station.  If someone phoned up to say they had lost a dog, the information went out straight away.  If a tractor had been stolen, everyone was on the look-out.  Should a sad case feature in the admirable Worcester Evening News and the Hereford Times,  this would be talked about and an appeal launched for help.  This was immediate and from the heart, not waiting for discussion or committees to okay it.
The first of many Charity appeals was launched in December the following year.  Nothing too ambitious to begin with as Wyvern was still being run on minimum money and salaries.  This was the Toy Appeal.  David Tombs, the Social Services Director of Hereford & Worcester County Council, was called in to advise.  Toys were to be collected from listeners and local tradespeople which could then be distributed in time for Christmas, to the children's wards of county hospitals, homes, foster homes and any needy family.  The work was enormous – all staff now working, literally, seven days a week – and the listeners responded in their hundreds.   The Reception area was stacked high with excellent quality toys which had been brought in, or collected from the farthest parts of Herefordshire by the staff.   Just before they were taken off to the chosen recipients, David Tombs came into Reception to see for himself this amazing Santa's Grotto, and he and Norman were joined by pupils of the local primary school in Barbourne Terrace  They too had also done their bit by giving up much-loved items.
The station continued to have good listening figures.  A Miss Wyvern contest was held at the Chateau Impney in Droitwich where, in 1986, an unknown young man called Neil Fox made his first appearance at an event – doing the most extraordinary Crazy Dance, a kind of high-speed breakdancing.  Outside broadcasts followed at local department stores – Russell and Dorrell in Worcester and Chadds in Hereford.  The presenters were making personal appearances at clubs and pubs around the area and were even being recognised by their voices alone.  And then there was a campaign which could well have been instrumental in the continued existence of Radio Wyvern and the enormous money that it would generate for over a thousand local charities.  This was called Say No to Strangers.
With the help of West Mercia Police and, again, the Social Services Department, Wyvern put out a recording of a song, "Say no to Strangers, Say No, No, No…."  which basically warned all young children in the county to say No! when they were approached by someone they did not trust.   Each primary school in the two counties was sent the music and words, and they were asked to record their pupils singing it and return it to us.  The result was amazing.  Every morning several of these were played, and there would, of course, be prizes for the best.  At the same time, we sent out little pictures of, I believe, Red Riding Hood and the Wolf, and there would be a prize for the best at each school.  I shall never forget turning up, unexpectedly, at Astwood Bank primary school.  The excellent headmistress stopped all the classes, called the pupils to the main hall where they applauded a small boy called Christopher when he was presented with his Radio Wyvern sweatshirt.  The pride on that little boy's face is one that I shall never forget, nor the warmth of that wonderful little school.
The singing competition was won by the Grove Primary School in Malvern and, I believe, the school in Ewyas Harold in Herefordshire.   But I also believe it was the charm of these recordings, together with the honest attempt by the Wyvern staff and its always helpful board of Directors, to be of help to the valued listeners of Hereford and Worcester, which later in 1886, enabled Norman to save this wonderful little radio station from disappearing into the great abyss.
(To be continued….)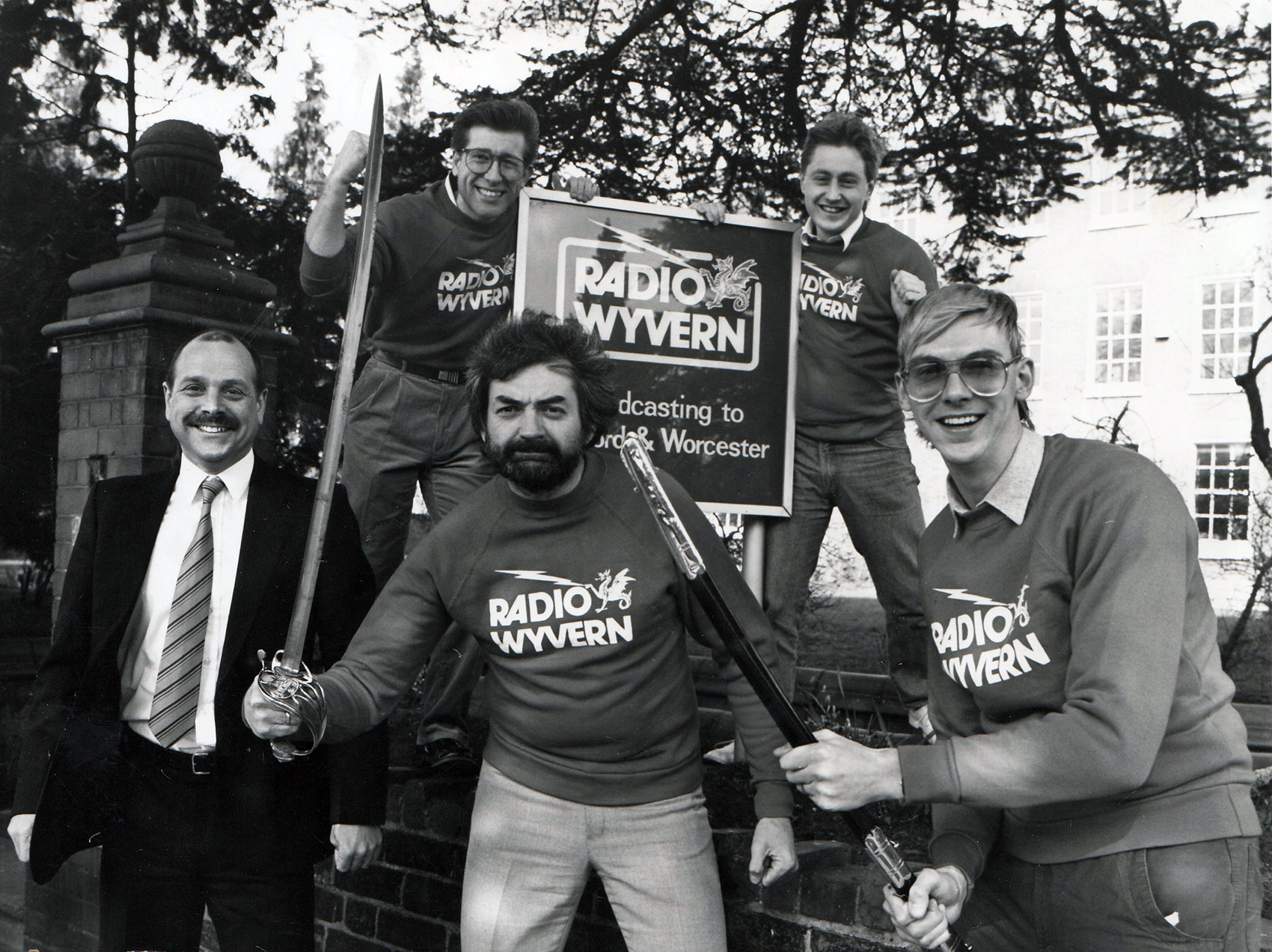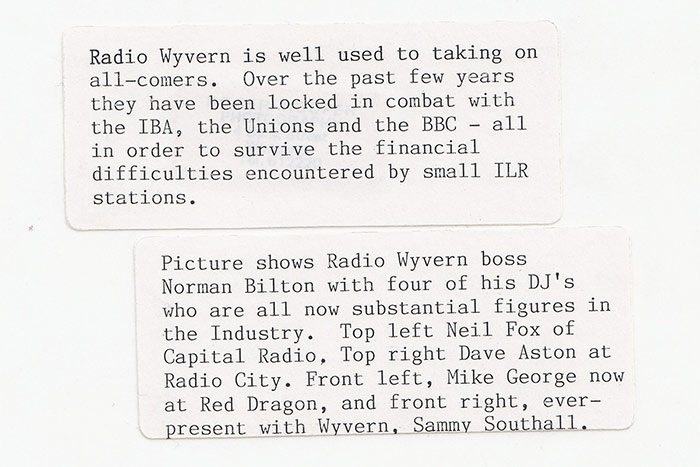 https://mywyvernstory.co.uk/wp-content/uploads/2017/10/norman-bilton-radio-wyvern-md-1.jpg
602
1201
sammy
https://mywyvernstory.co.uk/wp-content/uploads/2017/09/wyvern-story-logo-orig.jpg
sammy
2017-10-03 21:49:02
2017-10-03 22:06:42
Norman Bilton Radio Wyvern