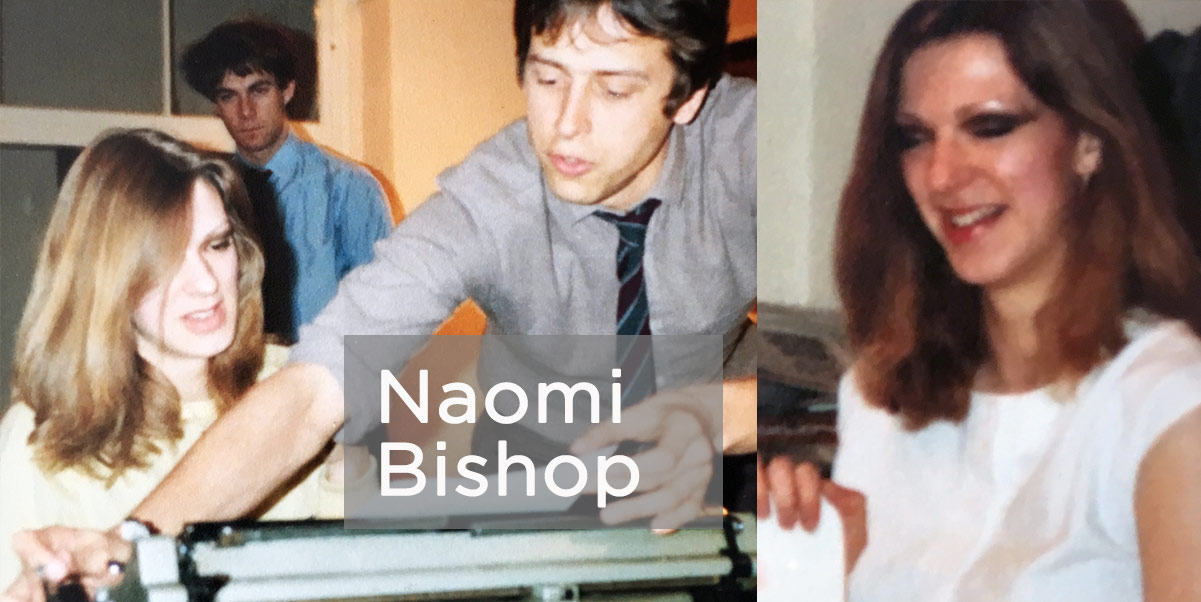 I was hired from newspapers by David Holdsworth. I had just passed my journalism exams and decided to write off to a few radio stations. I remember there was a job going at Piccadilly in Manchester and on spec I also wrote to my local station, Radio Wyvern.
Almost as soon as the letter dropped I got a call from David – when was I free? They had just had a journalist announce that she was leaving (Denise O'Callaghan, from memory), so could I pop down?
I'd only moved as far as Shropshire and was due to come back to see mum and dad in Hartlebury that weekend, so said I would call in. So on a warm Saturday morning, I headed on down to Barbourne Terrace.
David was welcoming and keen on my journalistic background. He put me in front of a microphone to read some copy. I was put in a large meat safe in the middle of the newsroom. A bit odd, but great soundproofing for recording voice pieces.  I seem to remember that Sunshine Radio had a similar DIY approach to radio – their studio was lined with those big pointy trays that you put eggs in. It did the job.
Everyone was very welcoming – and there was a familiar face there already – Mike Henfield, a family friend from way back (sorry about the 'way back' Mike).
We were a young newsroom, and the rules of commercial radio were still being written  – or possibly not even there – so it was real fun. What could we try next?
The technology was interesting – a Marantz tape recorder and some croc clips. I remember going out to a house fire at a village I'd never heard of – Birt Street – near Malvern. Once I'd done the interview I had to drive around to find a phone box, then hope it was one that I could unscrew the handset and attach the croc clips to send back my audio.
And back to that technology – one Friday the 13th the station was struck by lightning. It knocked out the generator – and if there was an emergency generator, that was knocked out too. So Wyvern was silenced. But nothing defeated the engineers who were used to making something out of nothing. They whipped out to the back car park, to the newsroom car, and grabbed the battery. So we were back on air, powered by the battery from a Mini Metro.
https://mywyvernstory.co.uk/wp-content/uploads/2017/09/naomi-bishop-original-wyvern-news.jpg
602
1201
sammy
https://mywyvernstory.co.uk/wp-content/uploads/2017/09/wyvern-story-logo-orig.jpg
sammy
2017-09-29 08:42:17
2017-09-29 08:42:38
Naomi Bishop Wyvern News