Ian Davies Radio Wyvern Night Beat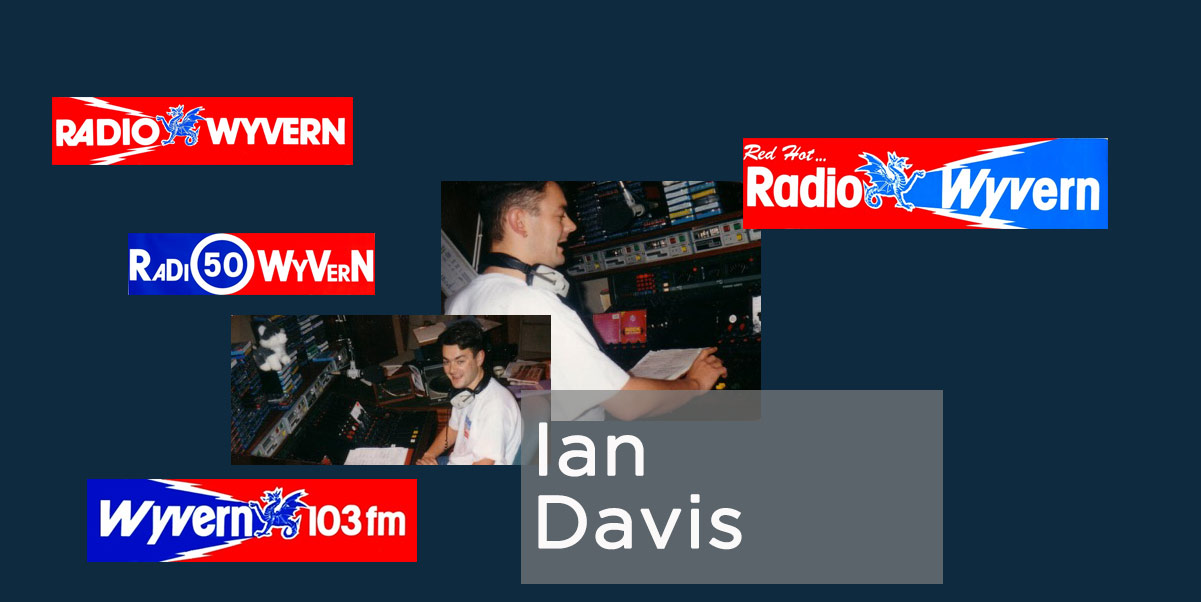 Ian Davies Night Beat 1am – 6am Sunday to Thursday 1991 – 1994
My first encounter of Radio Wyvern was as a listener in 1985, I was 15 years old and I won Sammy's Secret Sound calling Hereford 272727 60 times a day on an old rotary phone it took some doing getting it all in before I went to school. Eventually, I won my prize it was a red Wyvern sweatshirt which I wore every day for about 2 years often pretending I was a Radio Wyvern DJ. I would have never imagined that 6 years later my dream came true and I was a Radio Wyvern DJ.
I took over from Gary Watkins who moved onto daytime; we used to give away a nighttime certificate for people signing on to the Night Beat. I remember using the franking machine in reception to send them but I don't think I was supposed to use it? I also recall the drinks machine, which if memory serves me right was a 2-digit code?  and what a bargain at 10p for a great coffee! I used to drink up to ten cups a night just to stay awake (I was code 45 I think?)
I have great memories of the Roadshows and events; we had had to strictly wear everything white. I can remember sending my girlfriend out to find me some white shorts and saying  "if I don't have them Sammy will send me home". I was very young when I worked at Wyvern but I learnt so much about presenting and branding, which I use to this day on my own radio station. I am very proud to say I was a Radio Wyvern DJ.
I also recall being called to Mr Bilton's office when I got there he said, "Why have you got 2 earrings? Are you a pirate? Maybe that could be your DJ name?" I removed the earrings!
Ian Davies
Like Radio
https://mywyvernstory.co.uk/wp-content/uploads/2017/10/ian-davies-radio-wyvern.jpg
602
1201
sammy
https://mywyvernstory.co.uk/wp-content/uploads/2017/09/wyvern-story-logo-orig.jpg
sammy
2017-10-02 11:03:36
2017-10-05 20:16:24
Ian Davies Radio Wyvern Night Beat