Andy Johnson of Andy & Bobby Fame !!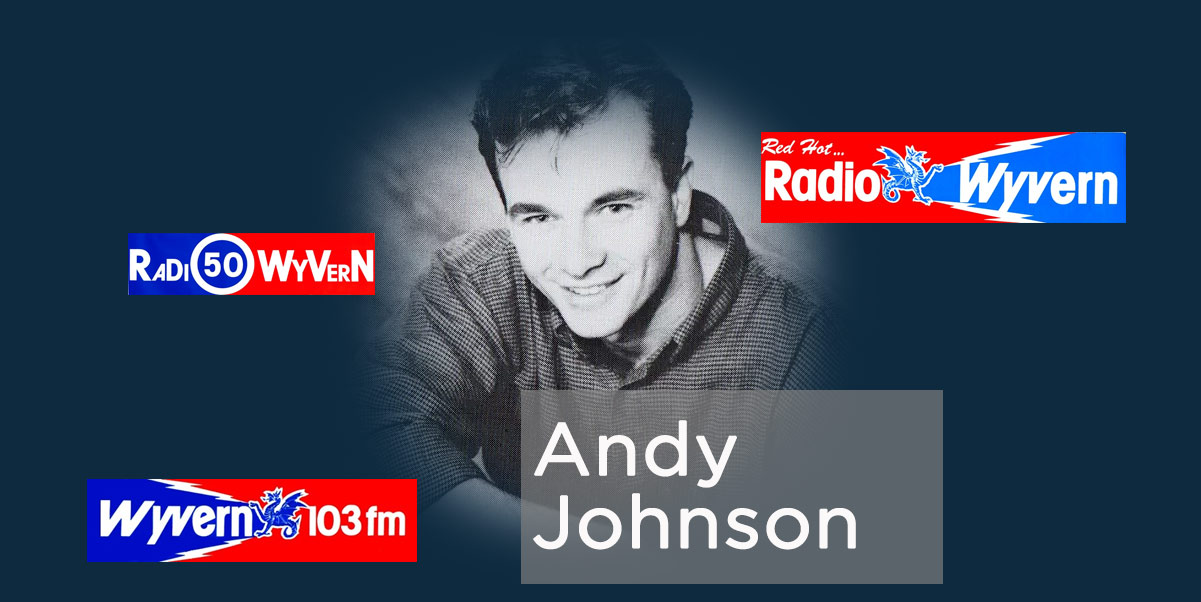 Oh, my God, I wanted to be a DJ so much! Trouble was, I wasn't particularly good at it. I'd spent several of my teenage years being rejected by just about every radio station in the little IBA handbook when a very generous Sammy Southall took me under his wing and spent many hours trying to coax what little talent I had out of me.
He encouraged me to enter two Wyvern Search for a DJ contests which I duly lost to Gareth Roberts and Giles Hendriksen. None-the-less I was a persistent so and so and after several false dawns, I was given my first show. It was such a big thing to the young me that I can't remember a thing about it! What I do remember is meeting and looking up to another recent recruit, one Bobby McVay, who I was then partnered with to do a double-header show. What followed was actually only just over a year in duration but which felt much longer and created memories that have lasted to this day.
In that year for the first time I flew in a hot air balloon, in a helicopter, crash landed in a microlight aircraft (a whole other story), bungee jumped, walked backwards across the whole of Worcester with a group of listeners, performed on two songs (albeit only providing handclaps and the occasional whoop! – "Save it up for the Snowball, saving it up, every day, in some many ways", and "Happy Birthday WYVN, Wyvern, Happy Birthday Radio Wyvern, we're ten" – copyright Bobby McVay!).
I also learned to play saxophone badly (and perform it on air), ate too much free pizza from one of the pizza shops in Worcester, presented just about every show on the station, and made the most wonderful group of friends who took me from boy to man (Jason Harrold, Bobby McVay, Giles Hendriksen, Gill Manley, George Edmonds, Paul Linscott, Gareth Roberts, Juliette Collins, Dawn, Trevor Owens, Jamie Doward, Iain Fish, Sean Tilley – I will remember you always).
Two events stand out though during my time, and naturally, both involved the boss (who I was absolutely petrified of). The first occurred when one evening after finishing a late show. I was driving home in my very old Austin 1300 car when quite literally the engine fell out of it. Nursing the car back to the station I thought I'd borrow the station branded kit car (Spitfire) to get home.
Quite rightly, as I turned up the next day for work, the boss summoned me to his office to find out why I had taken the car without asking. As punishment the next few hours were quite bizarre. Bobby and I (Bobby was being punished as well for my mistake!) had to find a certain sort of polish for the kit car – last produced in the 1960s I think. Well, we searched for this bloody polish in every shop, then went on air to see if anybody had some. At that point we got a call from someone in Bromsgrove I think and Bobby (again, not quite sure what he had done!) was dispatched to have supper with these people, get the polish and bring it back – all on the air of course.
The second incident, also involving the boss, had me walking along the canal into Worcester with the aim of talking to as many people as possible (just to give me something to say on air I think – the idea of seguing records was frowned upon and I struggled to find enough to say of interest between every link – told you I wasn't made to be a DJ). Anyway, upon returning the boss decided to test me on my local knowledge of the area, which I naturally failed… I was 19, my only interest was being a DJ on the radio and meeting girls – I had no interest in what the passage down the side of the cinema was called. As a result of not impressing him he sent me to the library to read up about Roman Emperors. I duly trudged off to the library and was again tested on my return. I must have done okay because the boss then promptly opened his desk drawer and pulled out a collection of Roman coins and asked me to choose one. At the time I was completely bemused by the whole episode but in later years (indeed when I went in management) I could see exactly what he was trying to do with me; make me into a more interesting and interested individual that could talk about things other than the weather and what features I was going to do on the show that day.
The boss and Sammy both had all of our interests at heart and taught, guided and made us into better people as a consequence.
One last thing… how come everyone else was getting over £100 a week and I was only on £75? 🙂
I'm not in radio anymore (I make music rather playing it these days), but I still bore people.
Andy I can't believe You and Bobby were only there for a year – What an amazing year and what a lot you both packed into it – SS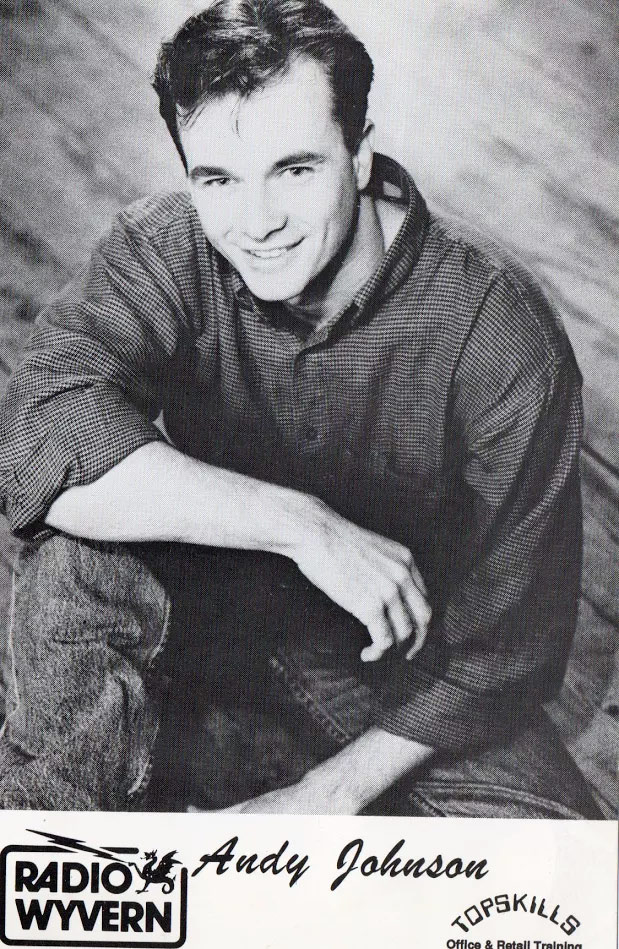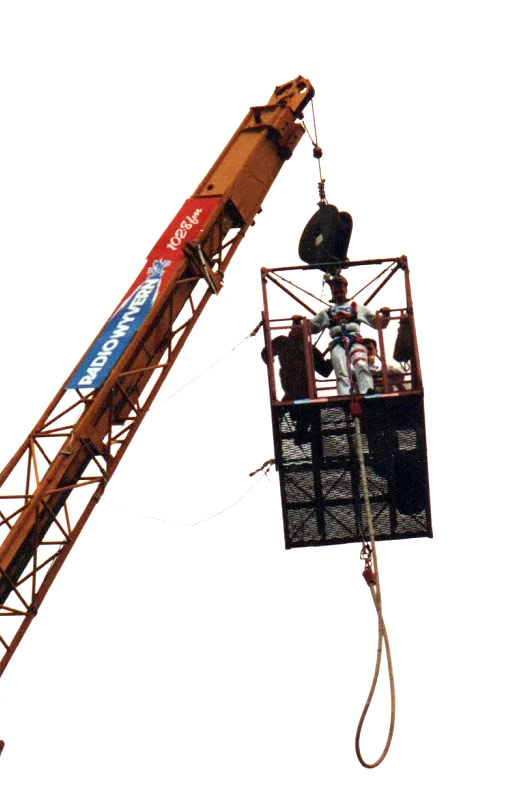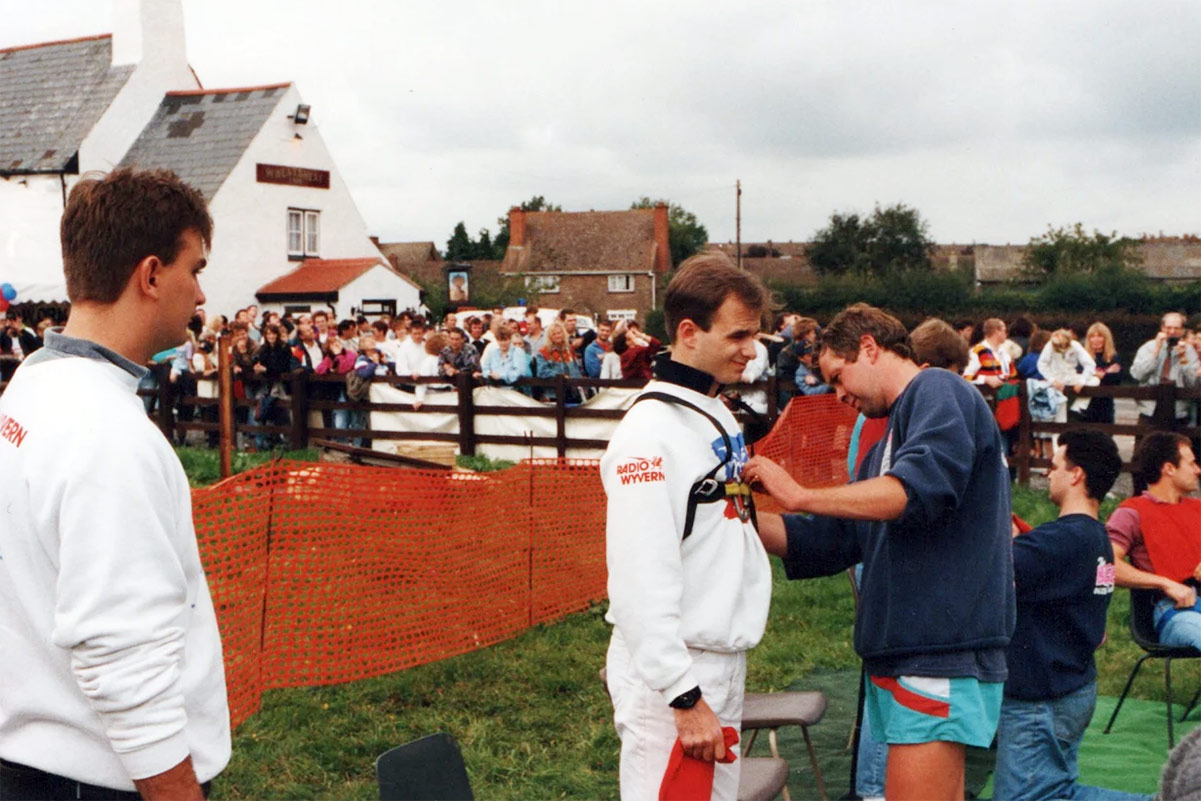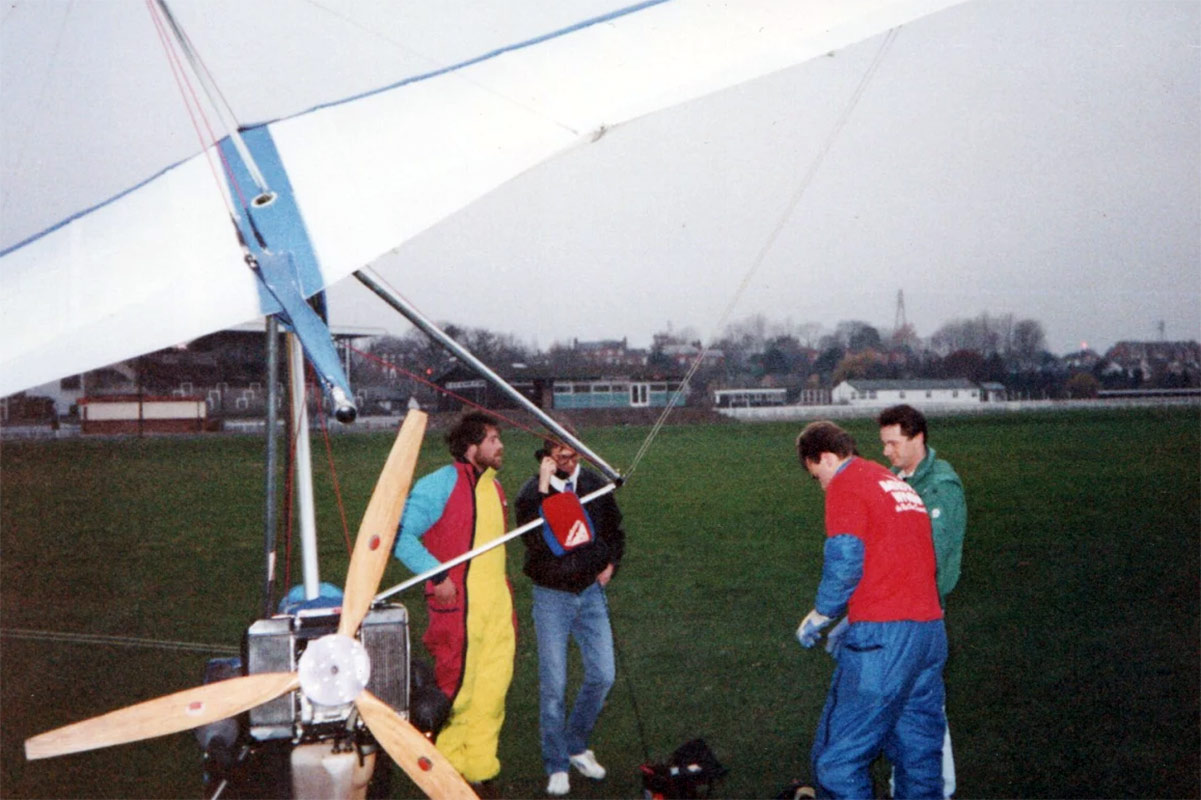 https://mywyvernstory.co.uk/wp-content/uploads/2017/11/andy-johnson-01-1.jpg
602
1201
sammy
https://mywyvernstory.co.uk/wp-content/uploads/2017/09/wyvern-story-logo-orig.jpg
sammy
2017-11-02 19:07:57
2018-05-24 05:58:37
Andy Johnson of Andy & Bobby Fame !!